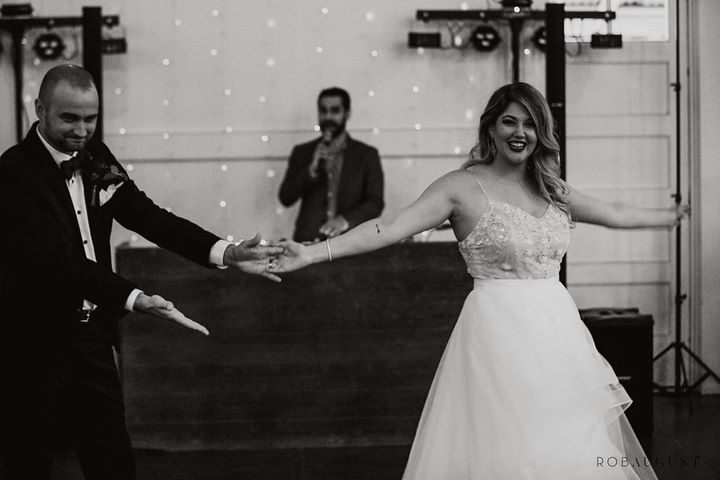 Alex and Marla's Wedding at The Union on Eighth -2/24/18
A big thanks to Marla and Alex for sending this picture over that the photographer captured during their first dance and final song of the night. Just a few days before I had an appendectomy, but DJ Kit and myself still made sure I was there to DJ and make Alex and Marla's wedding perfect. An amazing day for an amazing wedding!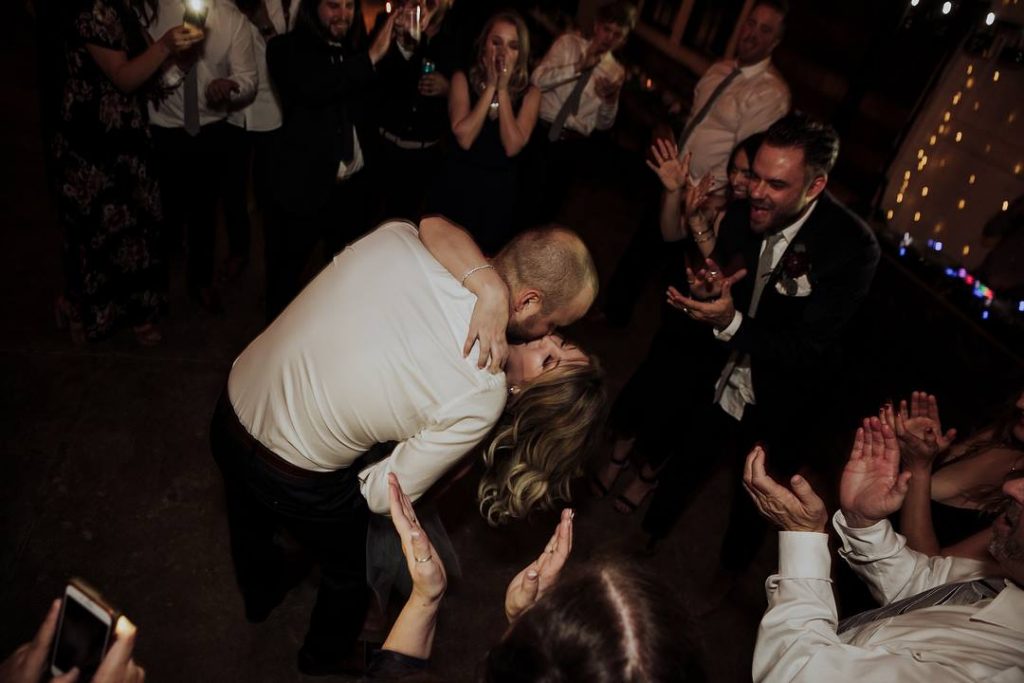 ---
Caleb's Bar Mitzvah at The Goodnight – 2/17/18
*Picture coming soon!*
Nick is absolutely fantastic. Just the fact that I hired him for two different parties, a few years apart should say a lot! He kept the guests engaged throughout the entire party. From the grown-ups, to the kids, to everyone in between…there was always something for everyone. People were dancing and playing until the very end of the night! Nick just knows how to read the crowd and do what is needed at just the right moment. He's easy to work with, professional, responsive, and he's the only DJ I would ever hire for events in the future.

– Michelle H.

5 out of 5 stars – Google Reviews
---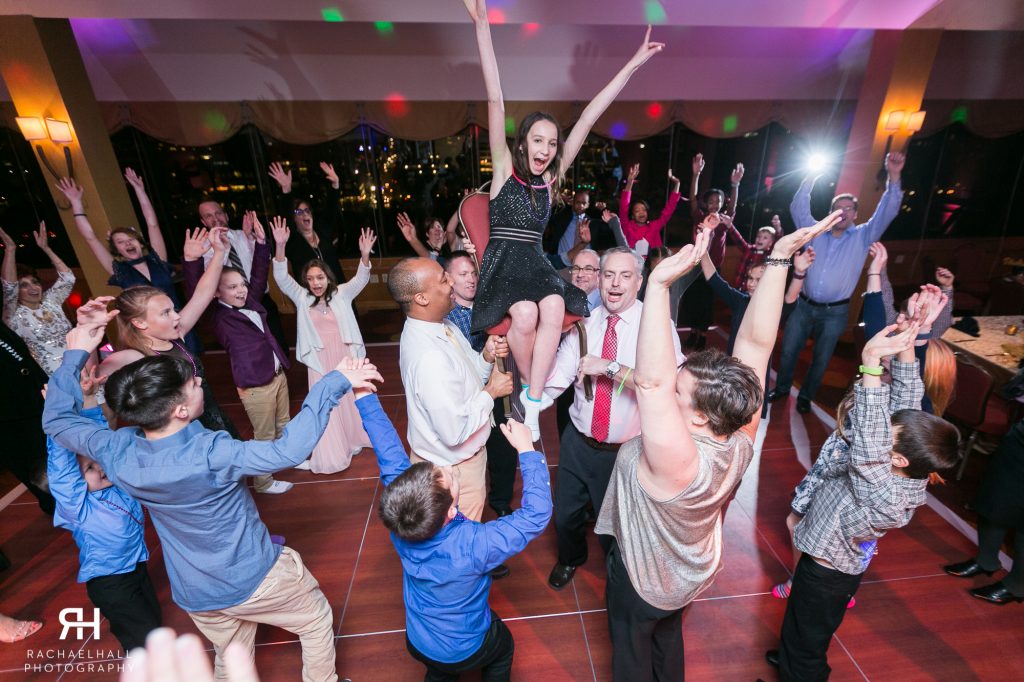 Hyatt Regency Austin – Abby's Bat Mitzvah – 2/3/18
I haven't done a mitzvah in what feels like forever, but they are so much fun to do! Especially when I already know the client (DJed for Abby's sister, Sara's mitzvah, two years ago) and they know how much fun we are gonna have – everyone was so excited! The pressure was on to make sure the fun was just as fun if not more fun than Sara's. Well glad to report that I did it once again as always! Thanks for trusting me again guys! Thanks to Rachael Hall Photography for the amazing picture above from the Hora.