4/10/17 – ILEA Happy Hour
Hype Rhythm Live was debuted at ILEA's April Happy Hour at Speakeasy. Proud to say we got people dancing, which is unusual to say the least. We know how to bring the energy that gets people grooving!
---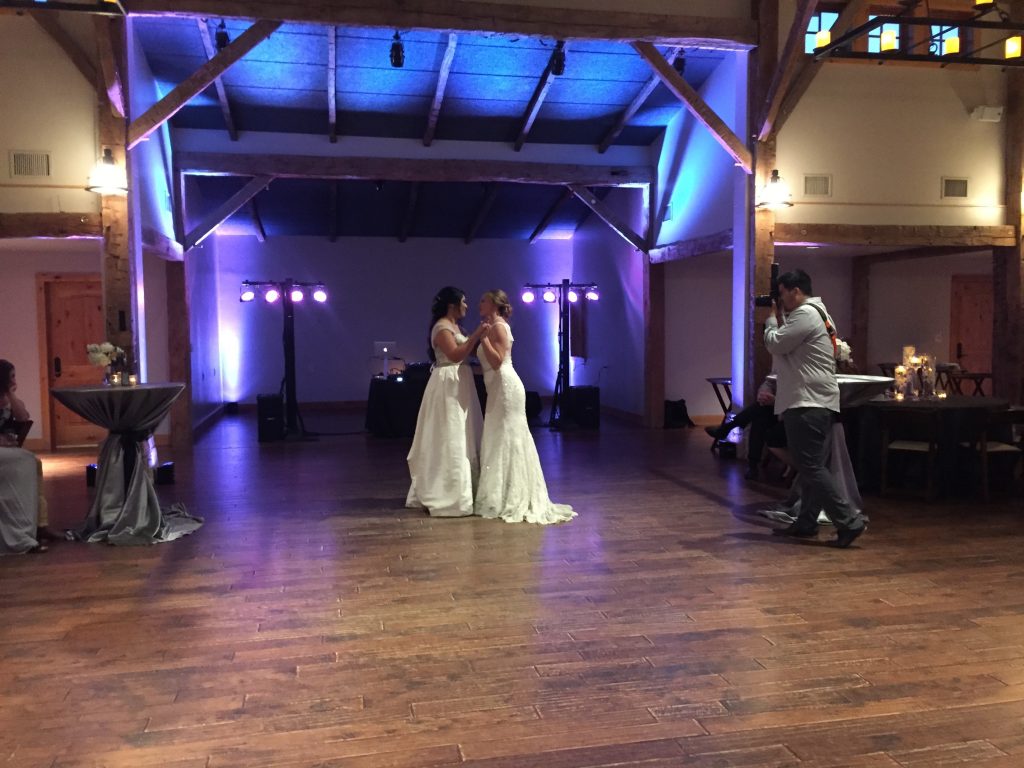 5/30/17 –  Wedding
Proud to say this is Hype Rhythm's first LBGT wedding! Congratulations to Stephanie and Cara, and thank you for letting me be a part of yall's big day! The newly wed's first dance and Hype Rhythm's new essential lighting package is pictured above at Camp Lucy's Ian's Chapel.
---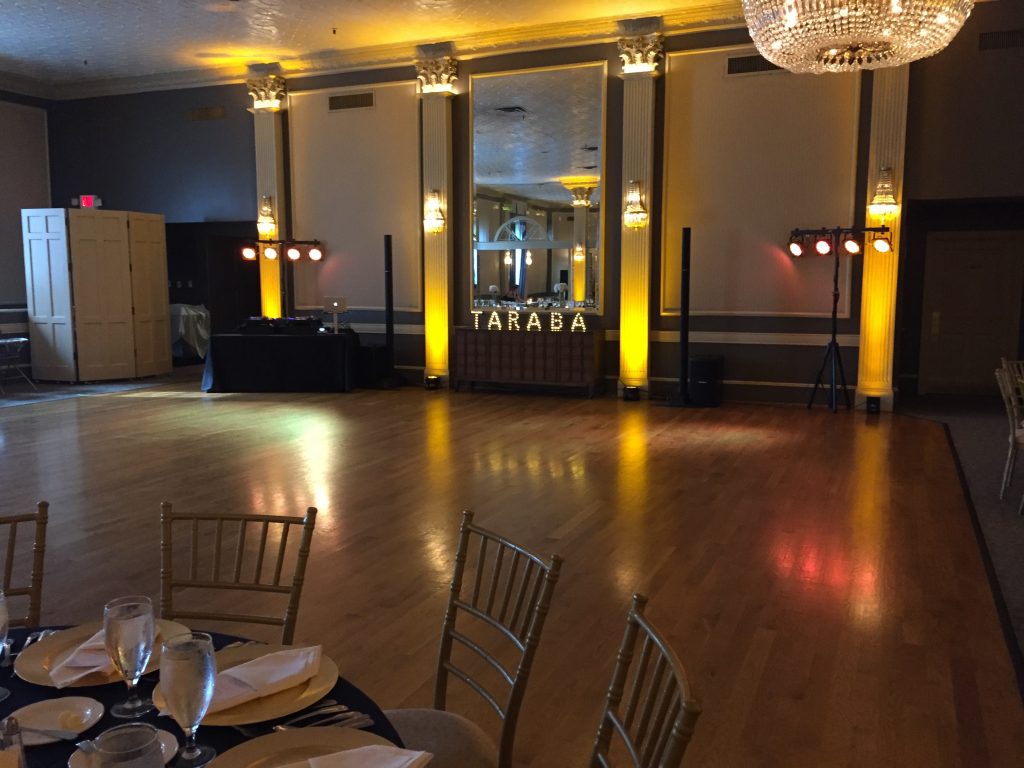 5/29/17 – Wedding
Had the honor of being the DJ for my good friend from college. Hype Rhythm's standard package light set up is pictured above at The Austin Club. But most importantly, this party was awesome! Congratulations to Mr. and Mrs. Taraba!
---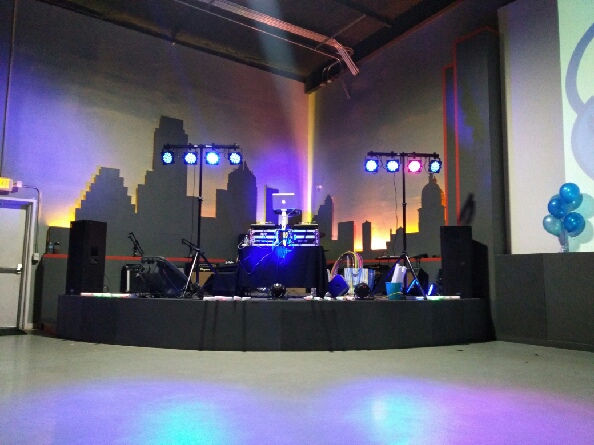 5/29/17 – Mitzvah
Hype Rhythm's Eugene "Alchemist Prime" Gil did an amazing job at Gavin's Bar Mitzvah at The Getaway Car Club. Kids had a great time playing games and dancing to the top hits of today with Eugene and Eric, the party motivator. The guys were looking for an assortment of the newest rap music out today, but Hype was well prepared in making sure we had all the proper clean edits of any requested songs.
---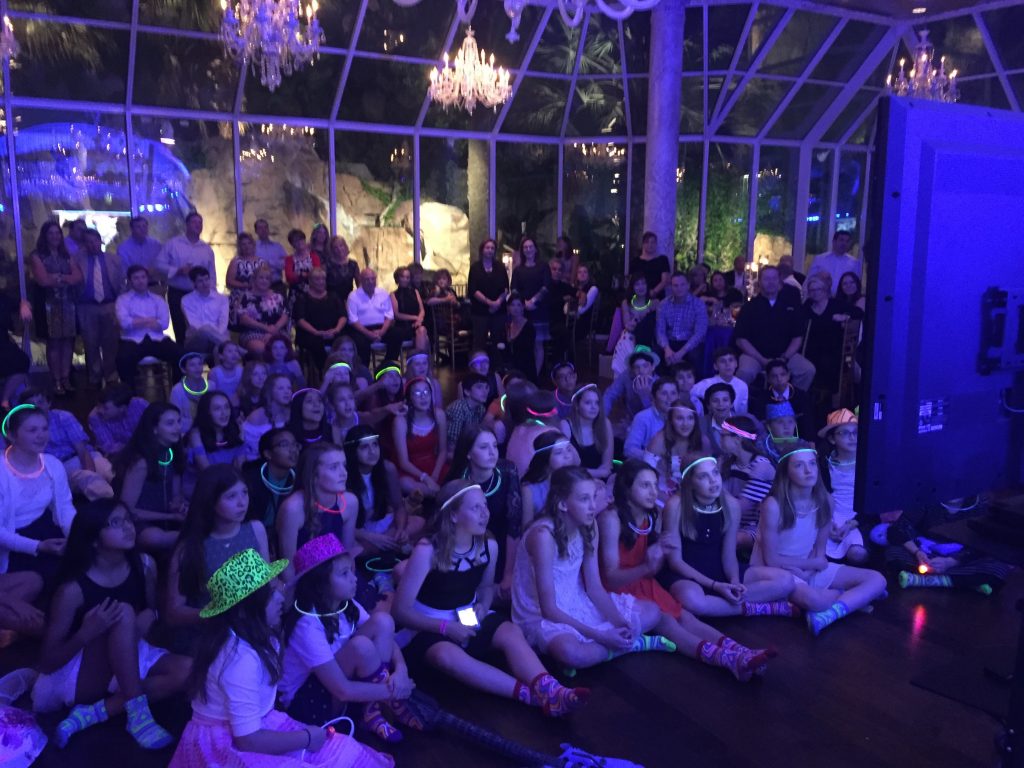 4/22/17 – Mitzvah
Celebrated Emily's Bat Mitzvah at The Old San Fransisco Steak House in San Antonio. Easily one of the top mitzvah's of 2017! Emily wanted to dance the entire time and we definitely made that happen from start to finish! Review to be posted soon!
---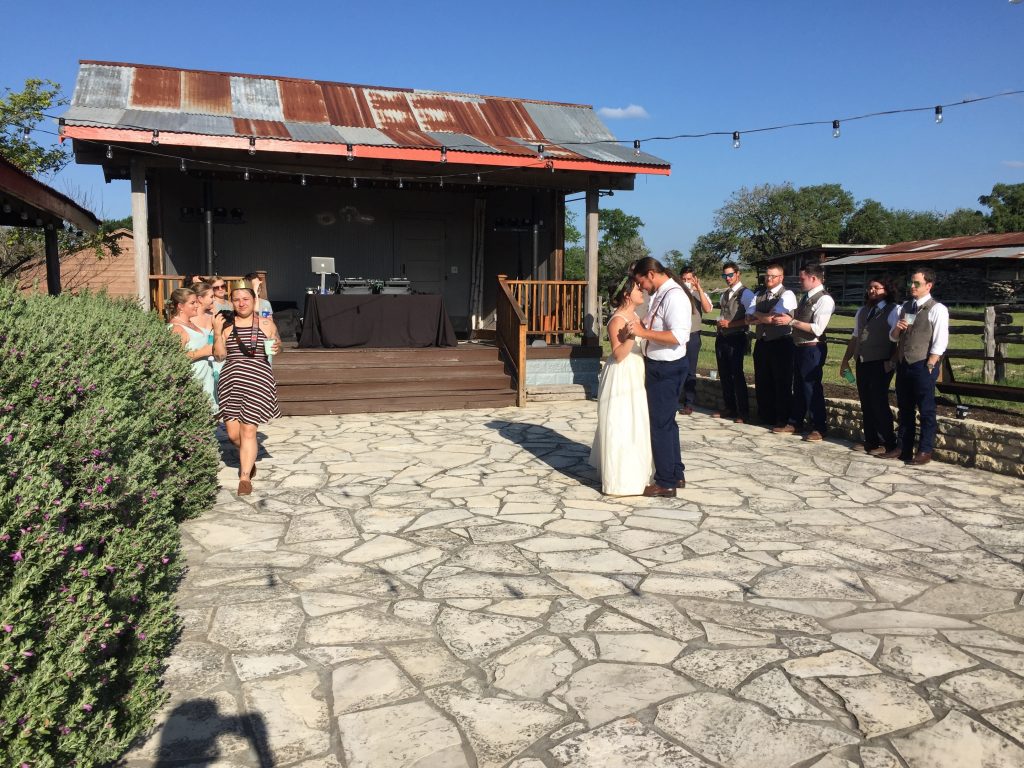 4/21/17 – Wedding
Mr. and Mrs. "Johnifer" had a lovely wedding out at Welfare Cafe in Boerne, Texas. It was supposed to rain all day, but somehow ended up being one of the most perfect days of the year. Congratulations Jennifer and John!
---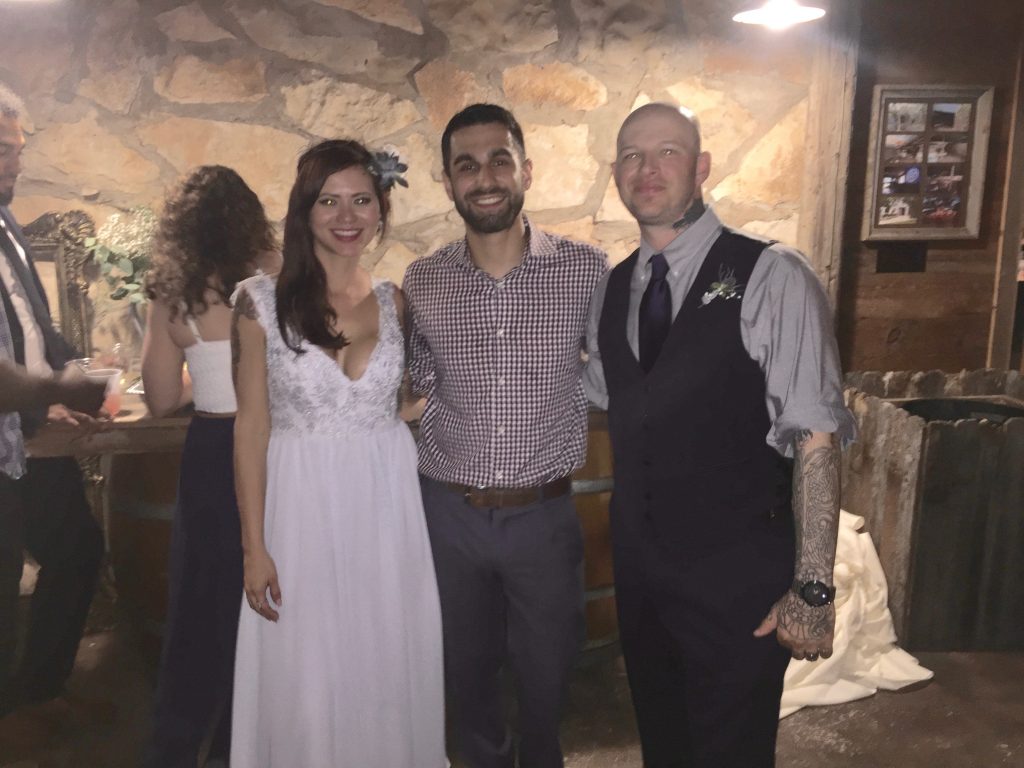 4/1/17 – Wedding
Thanks to Ahisamac and Shane for having me out to Kevin Fowler's Rustic Ranch. That dance party was nonstop! Her review below speaks for itself!
Nick was awesome at our wedding, everyone was talking about it at the wedding and after the wedding. We had a wedding with less than a 100 guests the day of coordinator suggested to have 2hrs or less of dancing because the amount of people, I've insist in having more time, best thing I did, Nick had everyone dancing from the first till the last song. When the last song was announced some people including me were asking if we could extend the party. We had the wedding I wanted it was soo much fun, everyone had fun.If you want your wedding day to be memorable he is the guy!