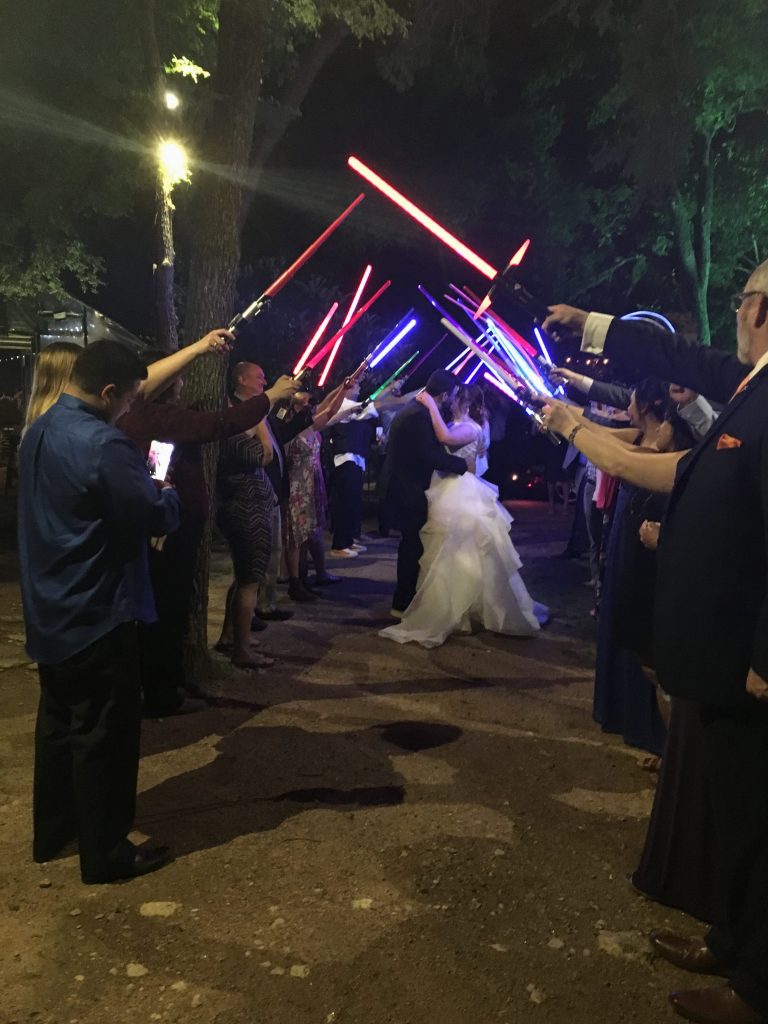 Jason and Sidney's Wedding at Hummingbird House – 3/30/18
May the Force be with these two! This Star Wars themed wedding was every SW nerds dream. Stormtroopers escorted "rowdy guests" out of the cocktail hour, all guests brought SW themed helmets to wear, and at the very end (as seen above) there was a light saber, honorary grand exit for the bride and groom. A fun theme with an even more fun dance party. Lucky to be a part of this one! Thanks to Jason and Sidney for having me.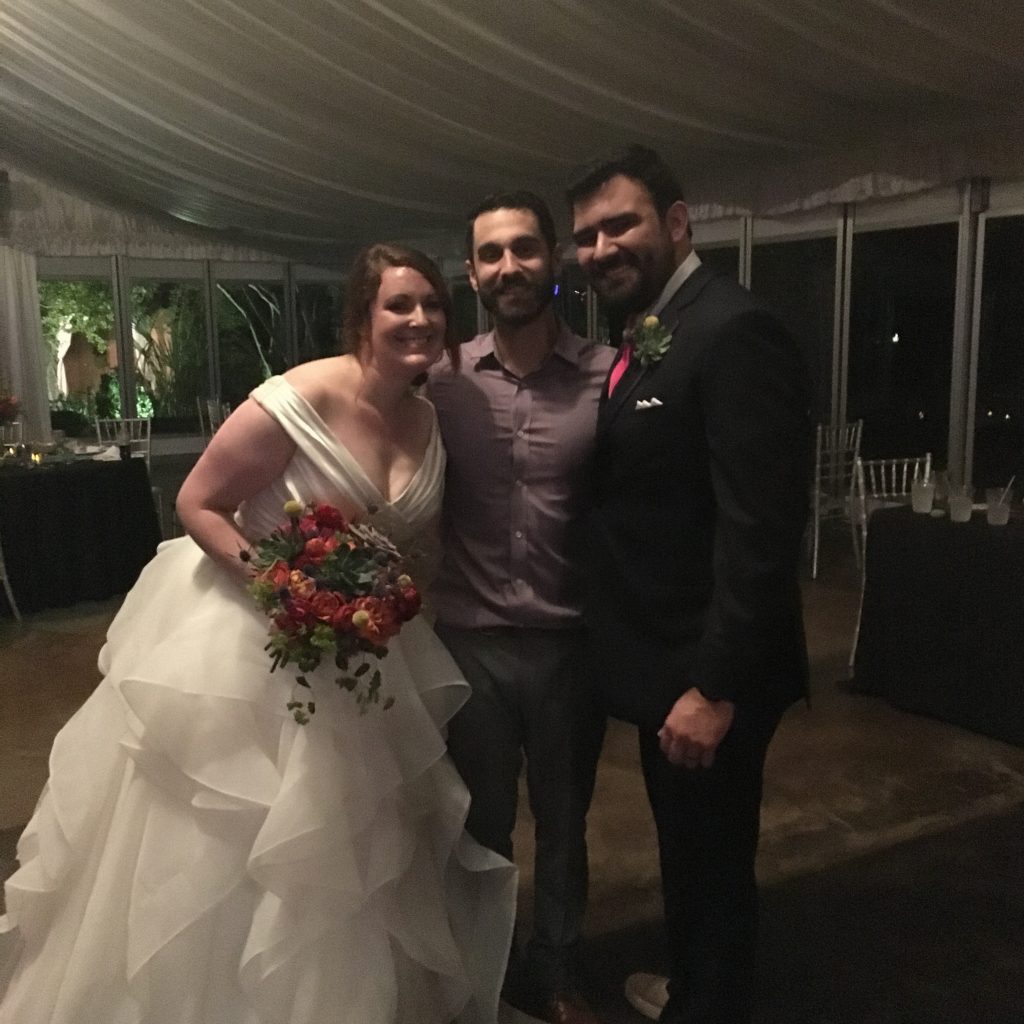 ---
Texas Roadhouse National Cook-off Convention at The Resort at La Cantera 3/27/18
Parented up with Groovelabs recently to do more corporate gigs. Was originally asked to DJ mostly old school rock off real Vinyl, but it turned into to a full on, get down and dirty dance party with an amazing end of the night for the national Texas Roadhouse Cook-off Convetion. Forgot to save a picture from my Instagram, but it was an unexpected fun time for everyone. Thanks to Groovelabs for trusting in me to rock this event!
---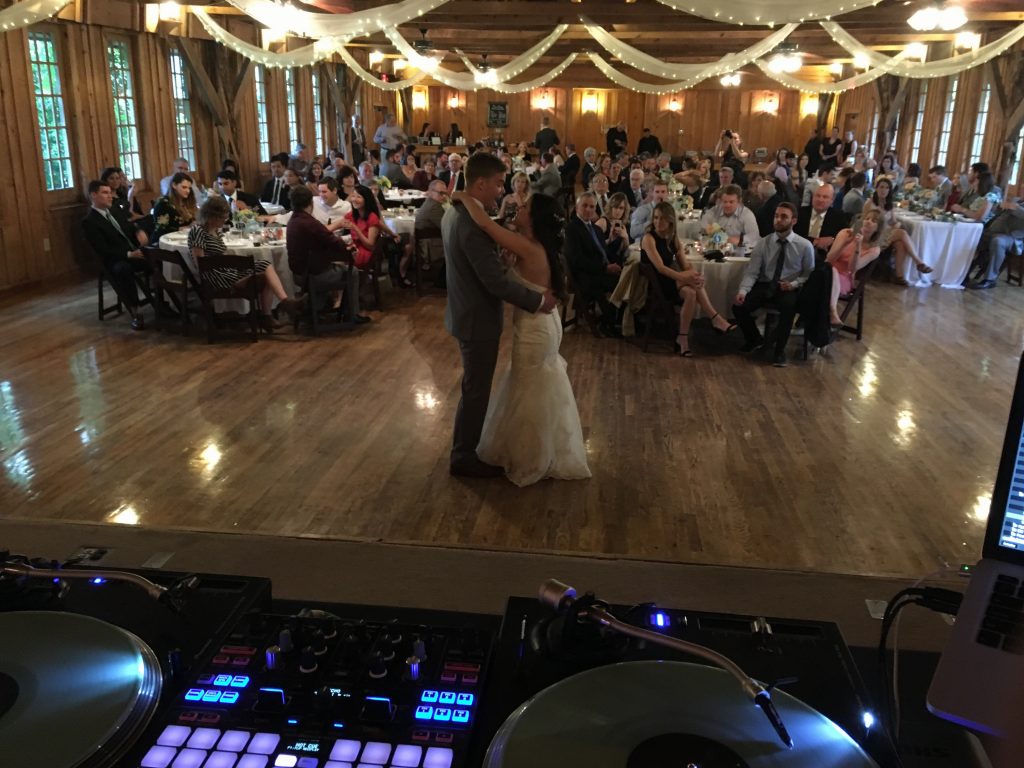 Ryan and Monica's Wedding at Texas Old Town's Red Bud Hall – 3/23/18
Monica found me on The Knot after reading my reviews, and after an amazing wedding, she added her own. Thank you Monica and Ryan!
DJ Nick did a great job for our wedding. He kept our guests dancing the whole night long and was easy to work with throughout the planning process. He and our day of coordinator did an excellent job keeping the night moving along and everything went very smoothly. Most of all, we appreciated how genuine he was and that he always put our preferences and opinions first.

5 out of 5 Stars
---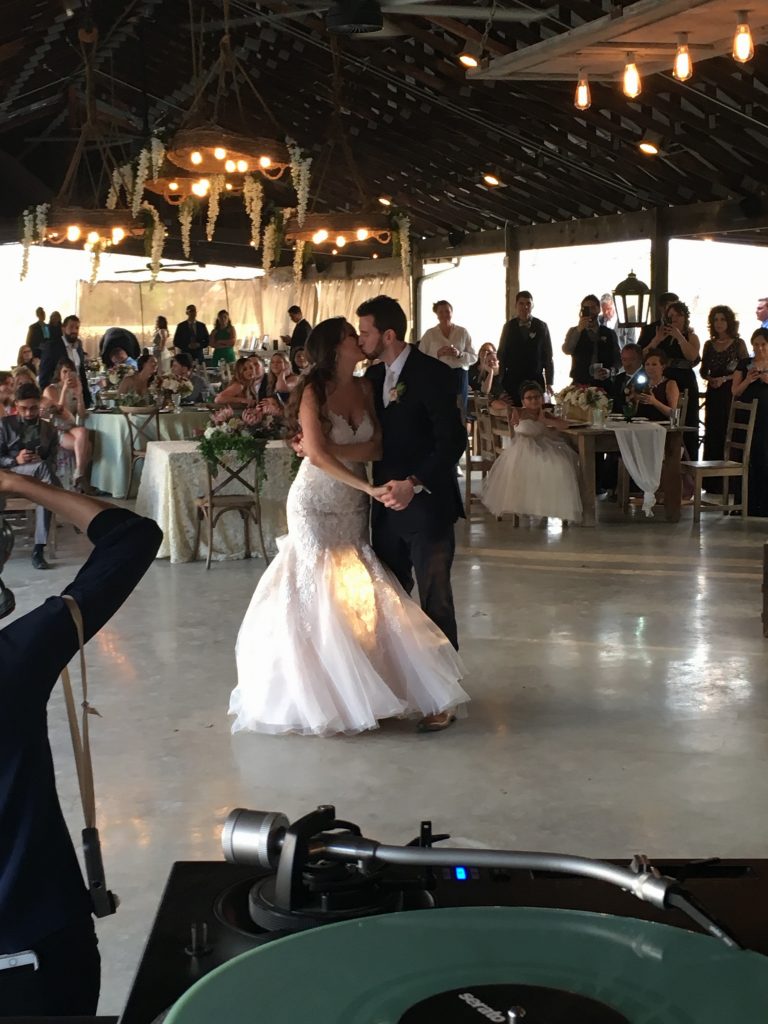 Cynthia and Ryan Wedding at Gruene Estate– 3/17/18
Cynthia and Ryan met me at the Austin Bridal Extravaganza, looking for someone who could rock a Country/South African wedding. Even though the weather was trying to put a damper on their day, I made sure the music was rocking and their guests had a great time dancing and celebrating the Austin, Texas way! Yee-haw!
---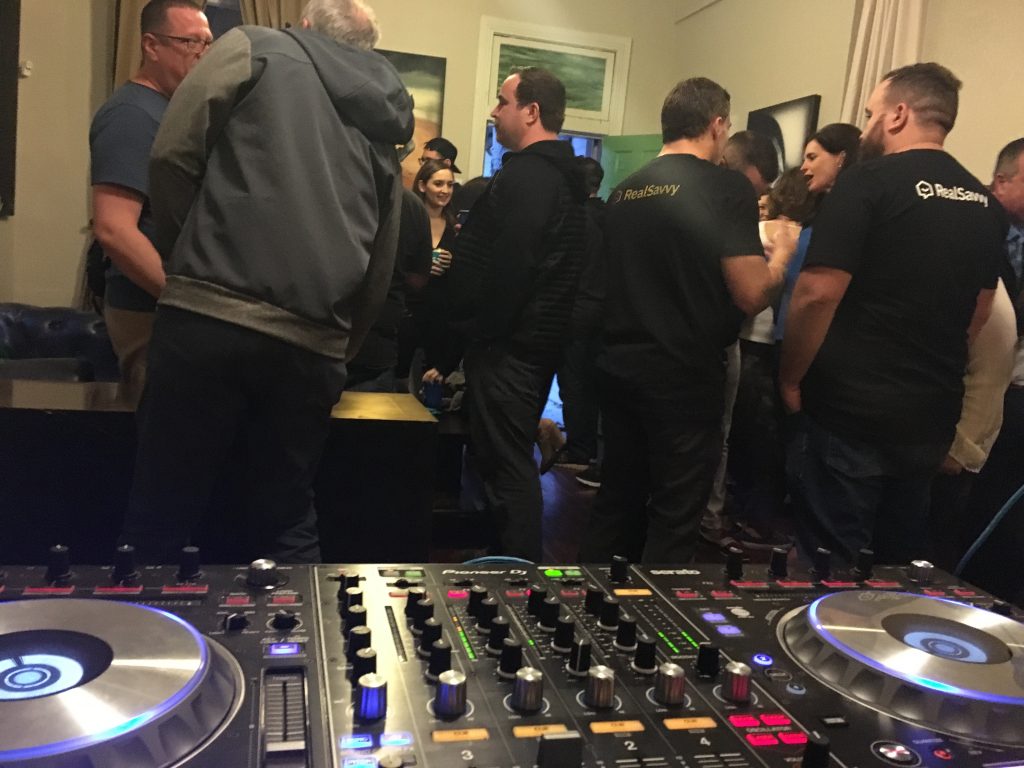 Real Savvy and Drop-off SXSW Art Showcase – 3/12/18
This amazing art show case  was put on by two local startups and had an unexpected turnout for such a small unofficially SXSW spot. I was DJing in front of a portrait of Elon Musk that went for $10,000. Made me realize that I'll never understand art.
---
Kendal's Bat Mitzvah at The County Line – 3/10/18
Did you know that Every Time We Touch by Kaskade is one of the most popular songs that kids listen to, still, today. Not Sandstorm, not Justin Bieber, but this song…and Mamma Mia by Abba. I don't write the rules, I just follow them.
---
Maggie and Zach's Wedding at Springdale Farms – 3/3/18
Another amazing Hype Rhythm Live Wedding! The wedding was at the all- outdoor venue, Springdale Farms. It started to rain right before the ceremony, but luckily they had tents just in case. The rain didn't damper our fun, as we rocked the party and made sure it was an unforgettable dance celebration for Maggie and Zach's wedding day. Thanks for trusting in us!