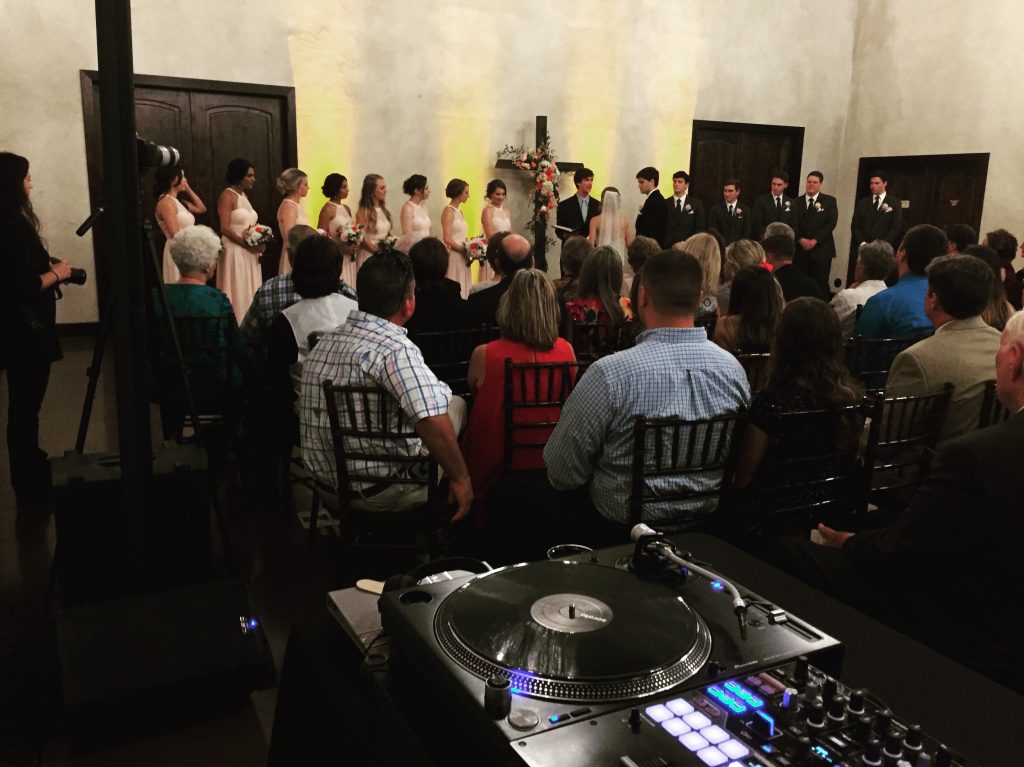 5/28/17 – Wedding
Thank you so much to my fellow UT grads, Ashley and Scott, for trusting me to help them with their wedding at Ma Maison! When we were in college Ashley would hire me to DJ her organization's parties, so from the boat parties, to formals, and now your wedding, I'm so thankful for your friendship and support! Everything was absolutely perfect, as always, from start to finish and I couldn't be more happy for y'all as the new Mr. and Mrs. Rasmussen! My Snapchat story below.
---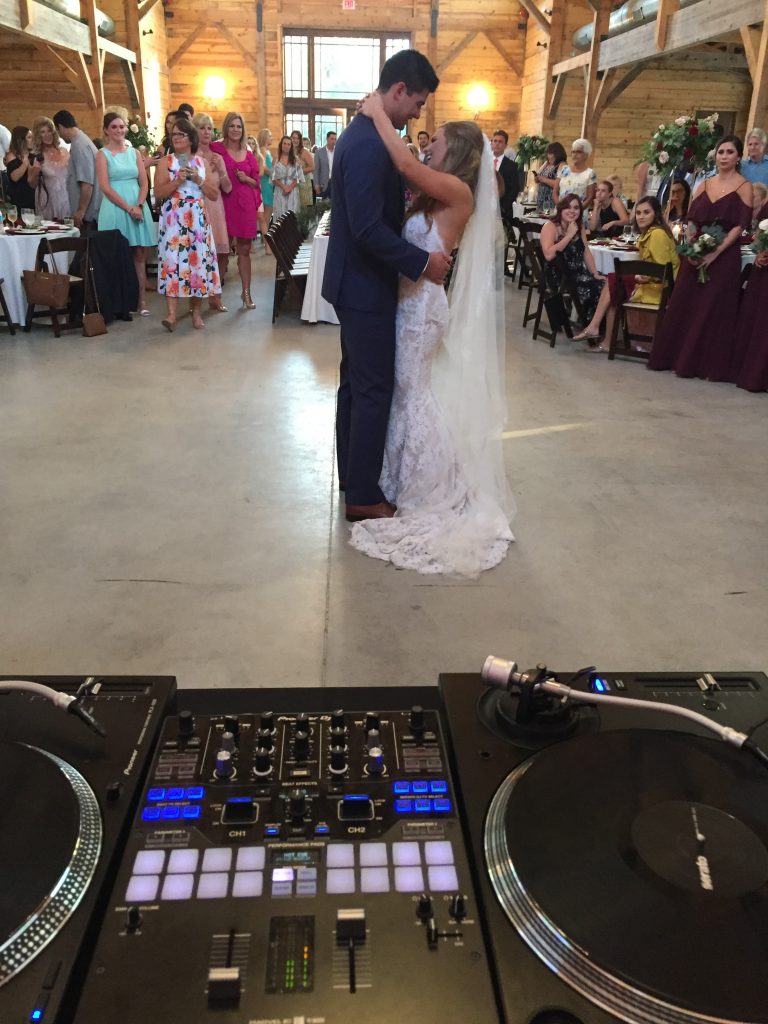 5/27/17 – Wedding
Had a great time at Donnie and Kelsey's wedding at The Addison Grove. Rebecca and Kim with Eclipse Events did an amazing job helping fight through the rain and humidity to pull of a perfect wedding! Of course, yours truly came through with the on point music to make an unforgettable night for everyone. My Snapchat story below.
---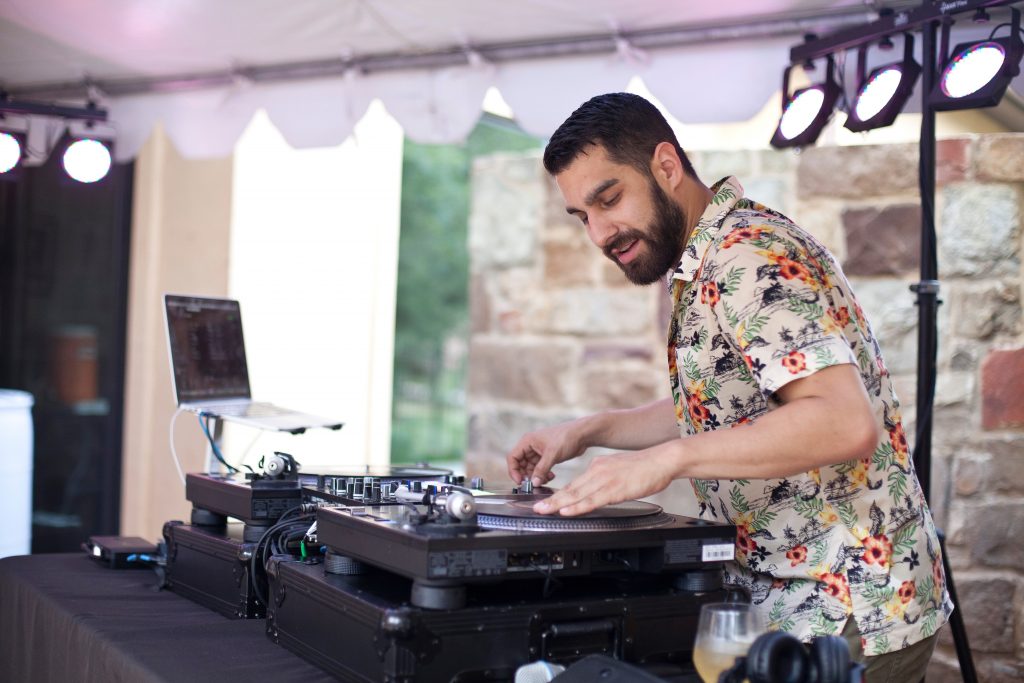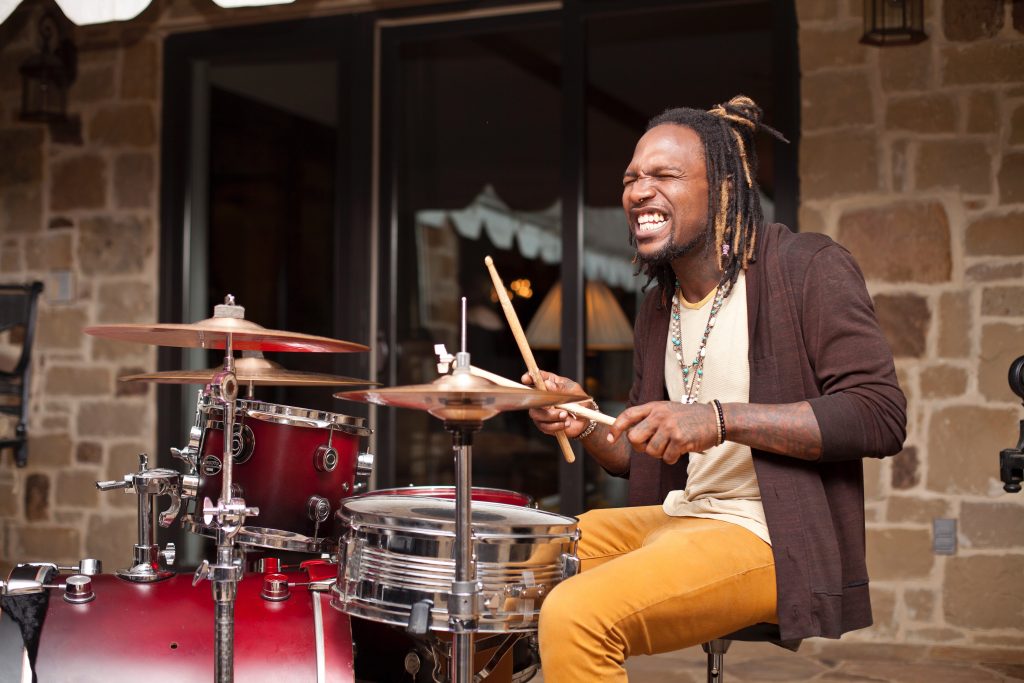 5/20/17 – 50th Birthday Party
Jennifer was looking for unique and unusual entertainment for her husband's 50th birthday, Hype Rhythm was just what she was looking for. We all had a great time and guests could not get enough of our contagious dance energy and great song selections! Pictured above is the look of our set up that is now included in every package. Four up-lights, two stage (party) lights on stands, Bose dual tower system, wireless mic, and of course with a real drum kit and real turntables.
---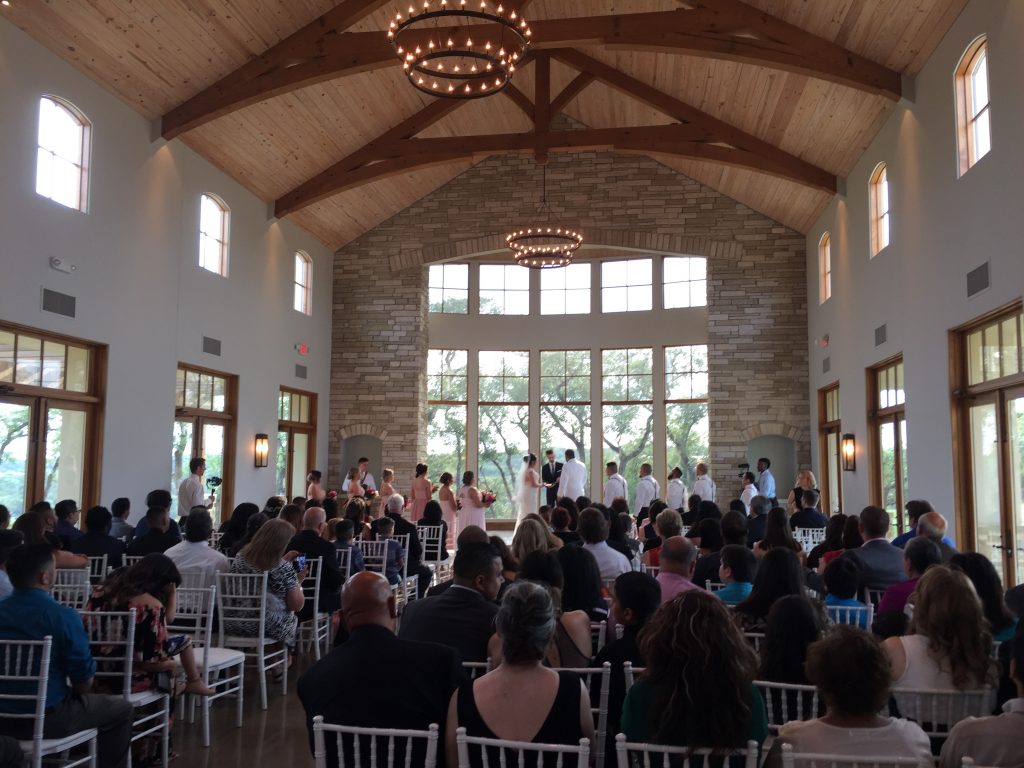 5/19/17 – Wedding
Thank you to Debora and John for trusting me to help make your day unforgettable at the beautiful, new Dripping Springs venue, Canyonwood Ridge. Highly recommended for its beautiful chapel seen above!
The real story here was at the very end of the night when guests were asked to line up for the sparkler exit. Long story short, the limo driver got lost on the way to the venue and ended up bottoming out in a ditch. Still wanting to make their day perfect, I stepped up to the plate and offered my Jeep to be the getaway vehicle for their sparkler exit. Funniest thing I've ever done as a DJ while doing this for the past 8 years. I can now say my services include DJ, MC, Officiant, and Limo Driver! I do it all to make your day perfect!
---
5/13/17 – Wedding
Kim and Rob got married at Blue Rock Estate , recently opened by Disch Events, an absolutely beautiful venue! This was one of the first weddings where I was asked to play throwback hits from the early 2010's, which makes me feel old just typing that. Haha! Congratulations to Kim and Rob and thanks for having me be there to make everything go perfect!
---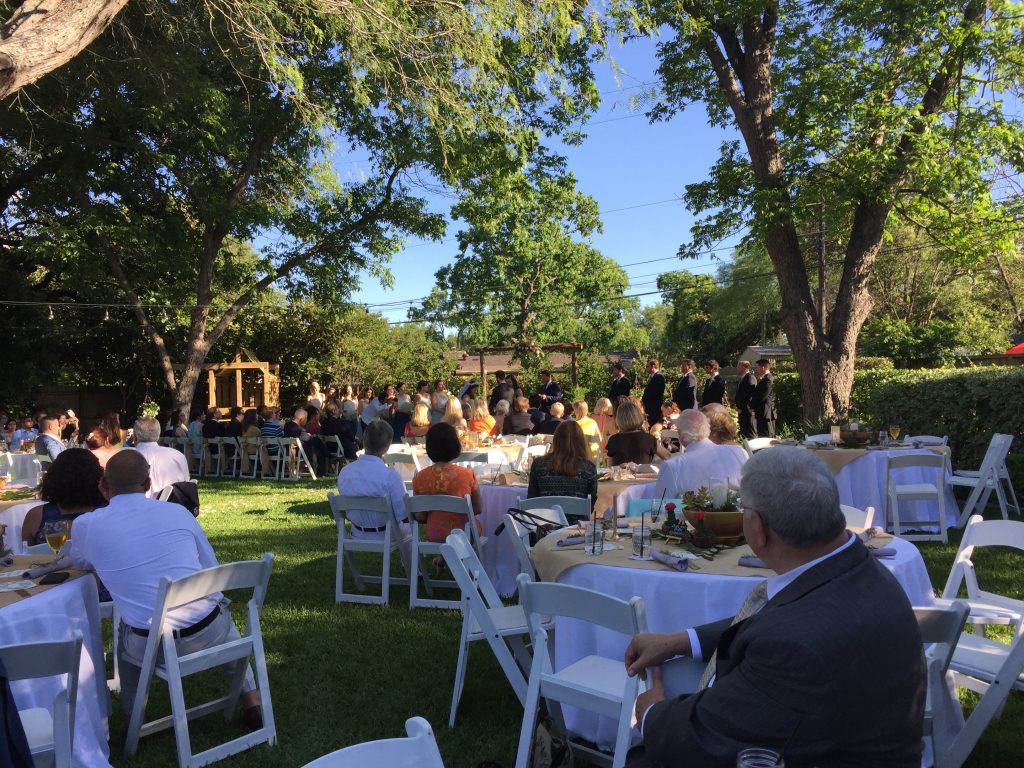 5/6/17 – Wedding
When you have a large, beautiful backyard, having a wedding at your house isn't a bad idea. Thank you so much to my long time friends, Sara and John for having me to their house in San Antonio to DJ their dinner and reception.
---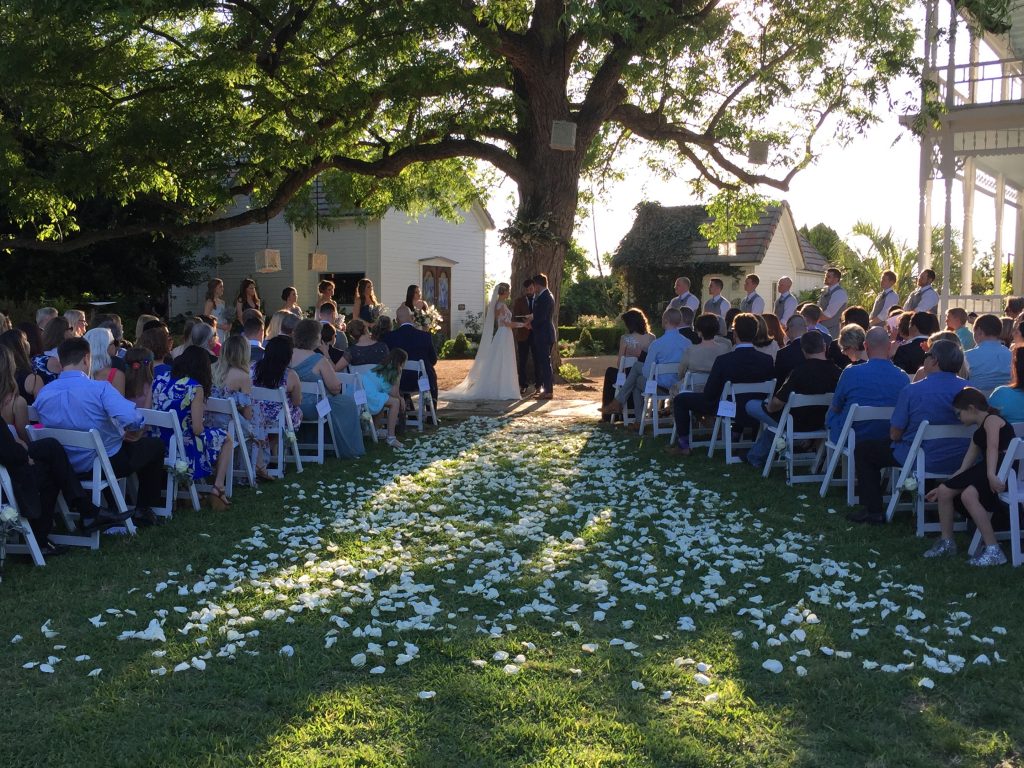 5/5/17 – Wedding
Hype Rhythm Live did our second official wedding at Barr Mansion! We were so excited to be the preforming for this wedding, and honestly, it exceeded our expectations for how much fun it was gonna be. Luckily, we had Airebourne Entertainment there to video capture all the dance floor action! Official professional video coming ASAP! Thank you for trusting us for taking your wedding to the next level, and congratulations to my A&M friends, John and Hailey!