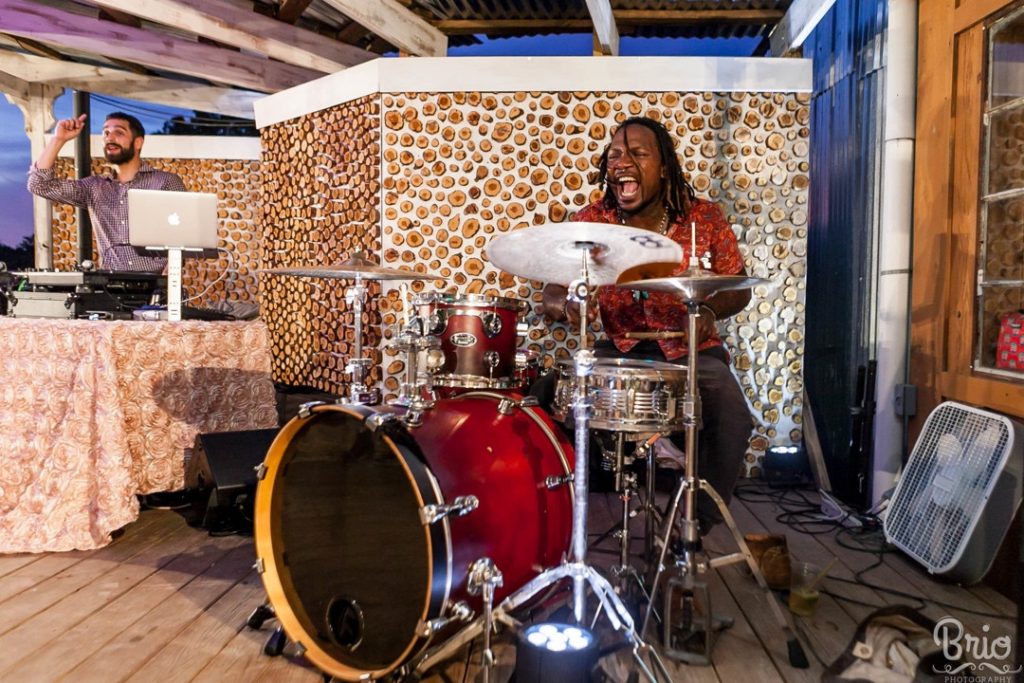 Welcome to the official Hype Rhythm website! DJ Nick here, just wanted to give a quick introduction to anyone stopping by. Scrolling down below you can check out my blog of the most recent events we have done. Check the 6th street tab above for our upcoming downtown DJ/Hype Rhythm Live bookings. Inquire for pricing by first checking your date on the right.

Proud to say we just received the "The Knot's Best of Weddings for 2018 Award", which is based off the perfect score we have received in reviews from 2017. Hype Rhythm is one of the few DJ services in all of Austin that maintain a perfect 5 out of 5 stars on all review websites. Check out our reviews on The Knot, Wedding Wire, Facebook, and Google for feedback from previous clients.
---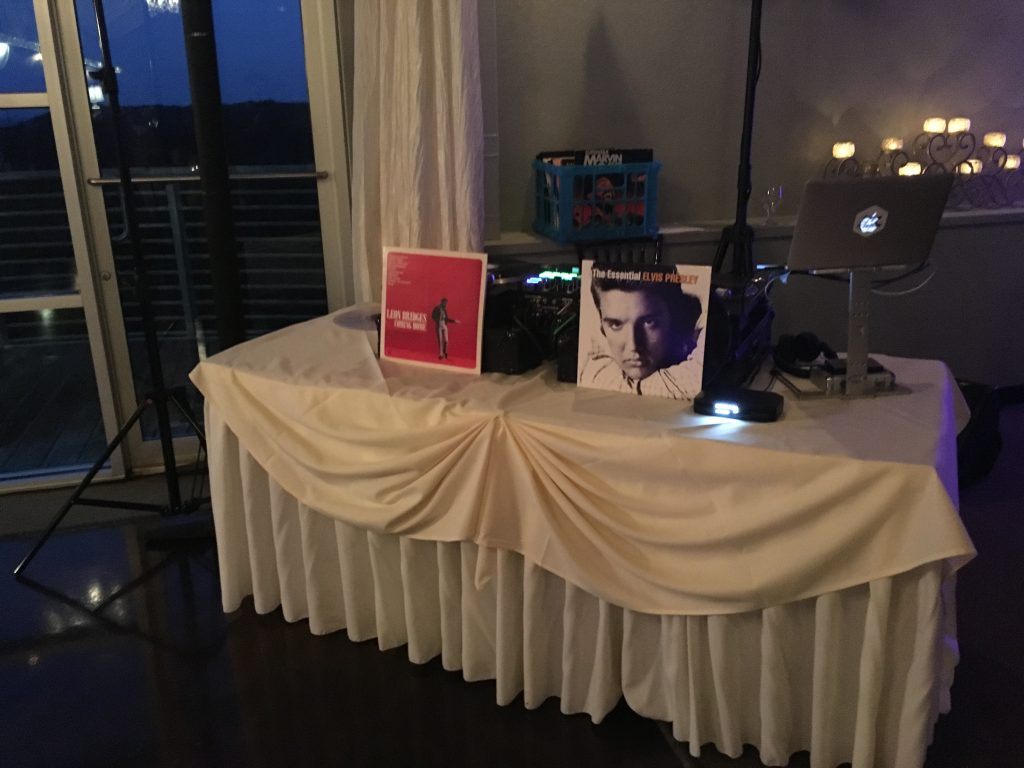 The Terrace Club Wedding – 11/12/17
!!New Announcement: Once again DJing with real vinyl!!
Decided that during the month of November I would try DJing with real vinyl during dinner once again to see how guests would respond. Long story short is that guests loved it and as a result I will now be brining back real vinyl into my gigs. It's a great conversation starter and brings the real authentic "Austin DJ" vibes.
More importantly, and as always, The Terrace Club (Kristen, Hunter, and their staff) did an amazing job at Raquel and Tyler's wedding. No rain was predicted for this Sunday wedding, but minutes before the ceremony a storm passed through, drenching the ceremony site. Kristen made sure every inch of the ceremony site was dry, and below you can see the beautiful bride, Raquel, waiting for the rain to pass and the ceremony to begin.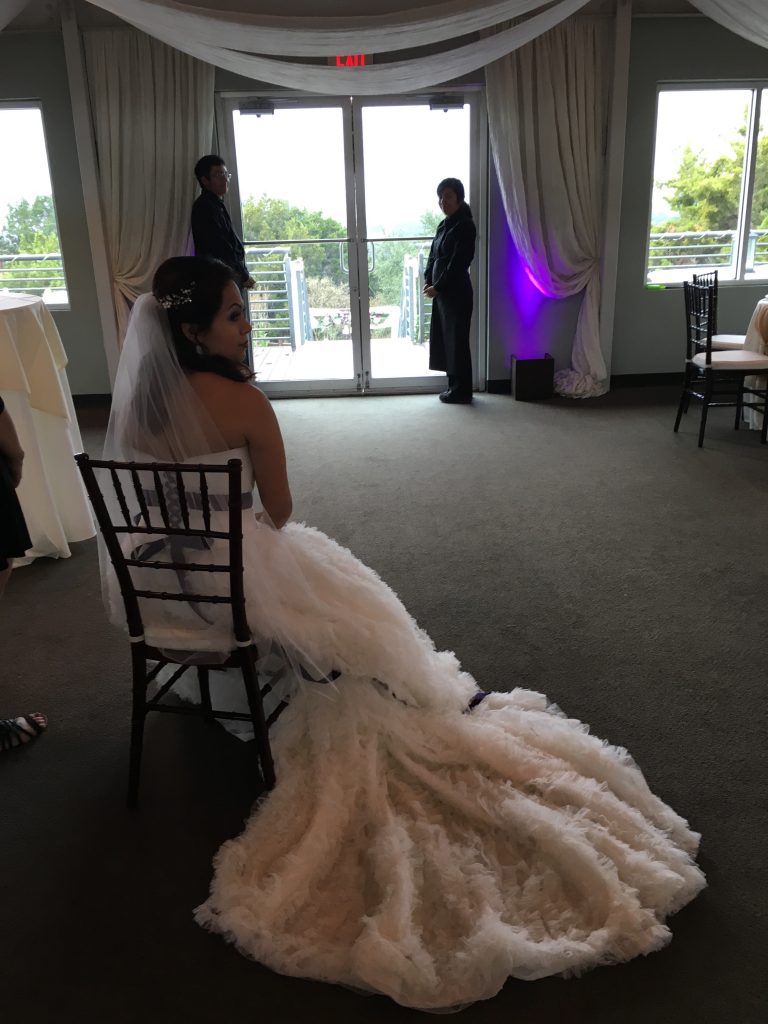 ---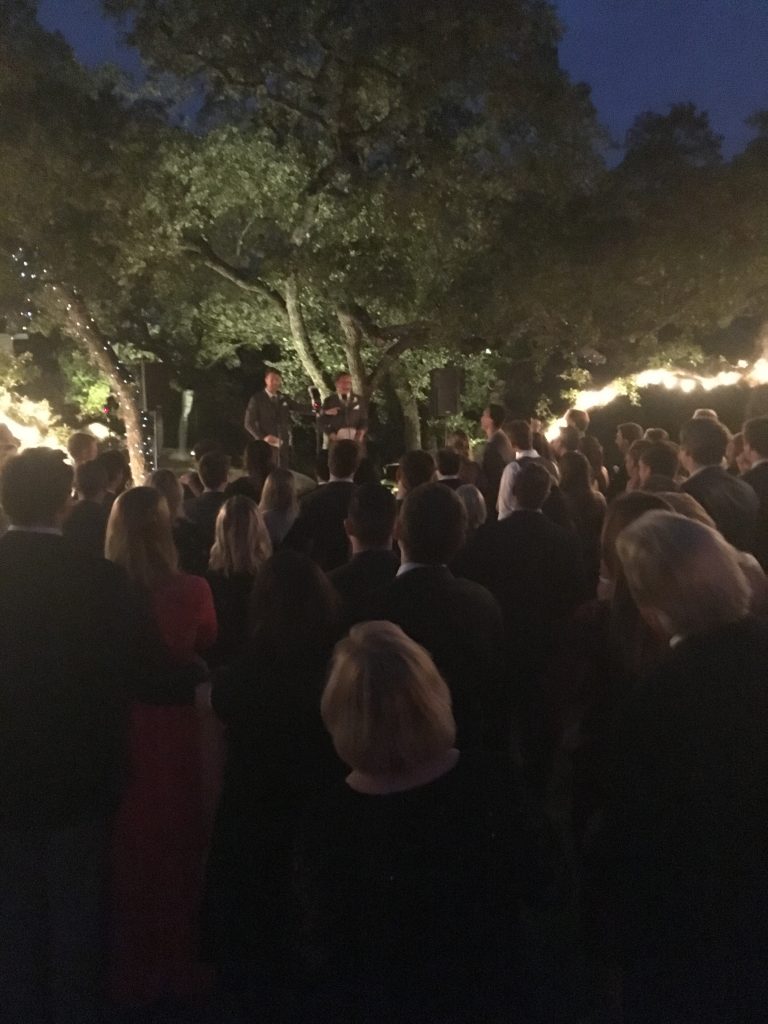 Backyard Wedding – 11/11/17
James and Courtney had an absolutely beautiful and cozy wedding at their parents house here in Austin. Favorite memory: As I was arriving to the wedding, I found the two best men rehearsing their toast/speech in secret and cracking up. So of course, this was one of the funniest best men speeches (see also: Roast) I've ever heard and I had to take a picture as to not forget. Glad they could bring the laughs and I brought the tunes!
---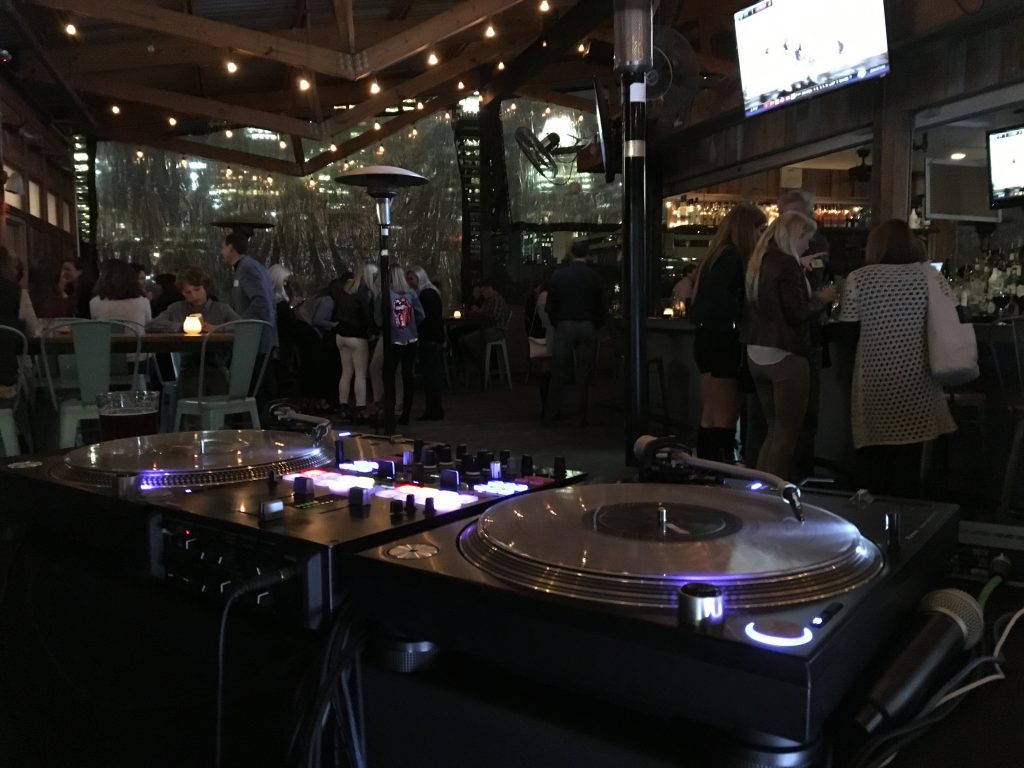 Rattle Inn UT Theta Parents Weekend – 11/10/17
I was asked to fill in for DJ Kit K for the yearly UT Theta parents weekend, a late night gathering of over 400+ people. The person who put the event on, Laura, told me she didn't expect any one to dance, but of course Hype Rhythm brings that fire in the winter. The calm scene above turned into a mosh of ladies dancing to hits from the 80's and 90's – much to everyone's dismay, I could have easily done an encore for another hour had I not had another gig later that night as well downtown already. Such a blast and thankful I had the opportunity. Thanks to Kit, Laura, and Theta!
---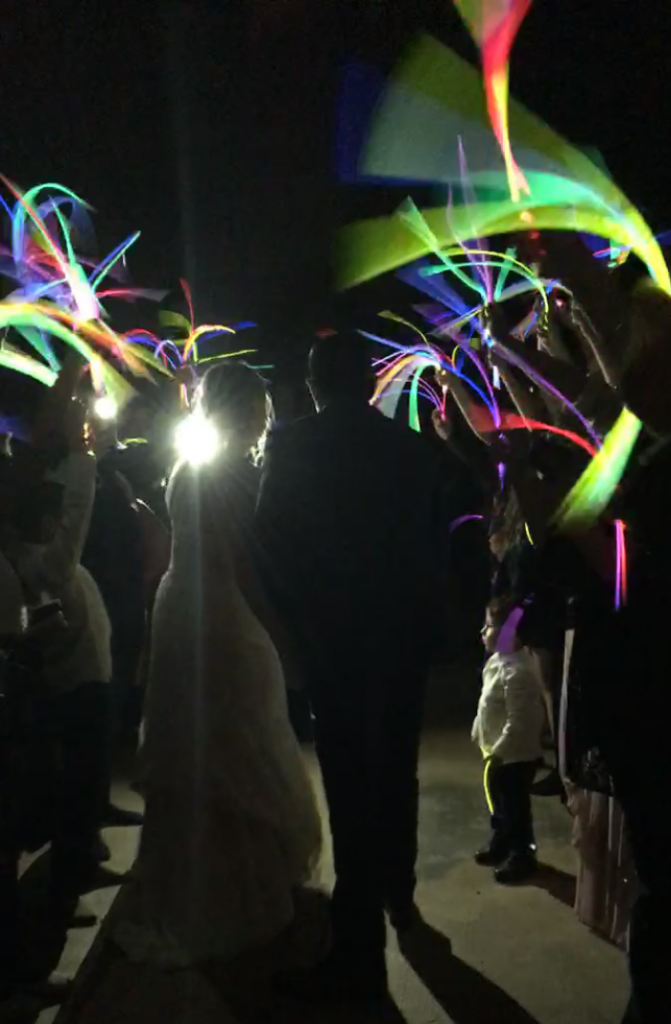 Mimosa Hall Wedding – 11/4/17
Candace and Mike saw me originally at Kim and Rob's wedding that I did back last year and knowing how much fun they were in store for, they asked me to drive up to the DFW area to Mimosa Hall to DJ their wedding. Favorite memory: A fun alternative to not being able to use sparklers or bubbles is glow necklaces as seen above. Thanks for having me and glad we could get the party lit!