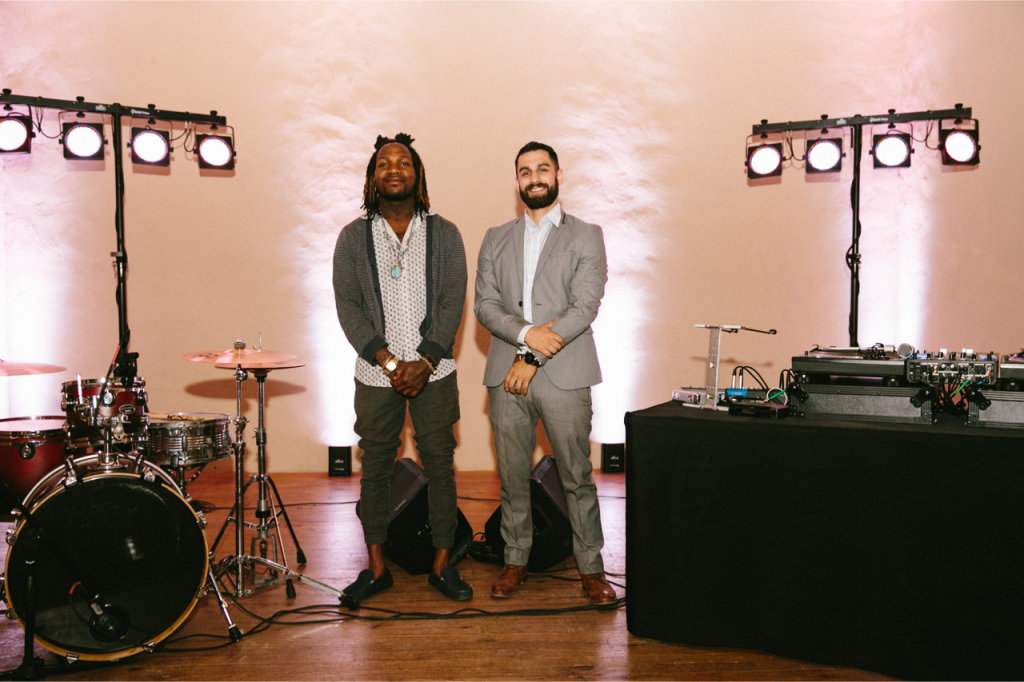 Hello! I am DJ Nick@Nite and welcome to the Hype Rhythm website, just wanted to give a quick intro to anyone stopping by. Scrolling down below you can check out my blog of the most recent events we have done. Check the 6th street tab above for our upcoming downtown DJ/Hype Rhythm Live bookings. Inquire for pricing by first checking your date on the right.
Proud to say we are one of the few DJ services in all of Austin that maintain a perfect 5 out of 5 stars on all review websites. Check out our reviews on The Knot, Wedding Wire, Facebook, and Google for how a Hype Rhythm event turns out!
---
Back a few months (5/27/17) ago I did a wedding out at The Addison Grove for Kelsey and Donnie. The amazing folks at Agave Creative put together this awesome video which perfectly captured the feels and fun of the day. This was one of my personal favorite weddings I've done and am so glad there is video to look back on!
---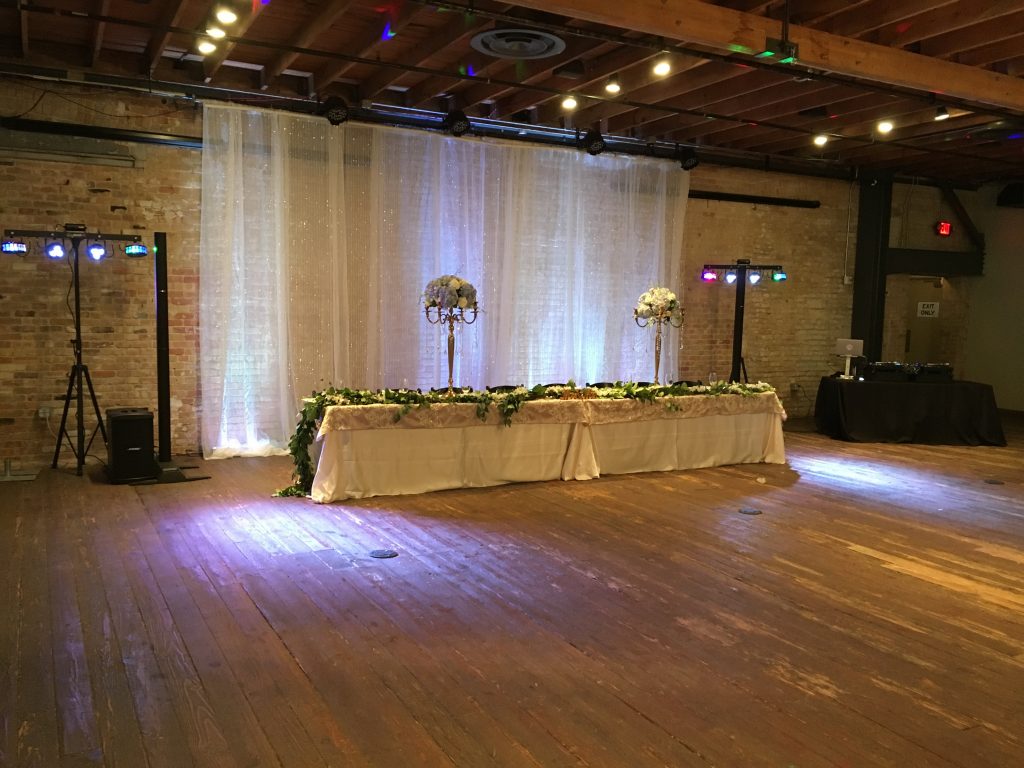 8/19/17 – Wedding
Hands down I have to say that as a DJ, Brazos Hall is my favorite venue in Austin!! With the ability for the DJ to directly plug into their 100+ overhead speaker system (w/ direct control over upstairs and downstairs, wow!) plus my own speaker system, it was the most pleasant listening experience you can get at a venue. Love working here and thank you to Tayler and Alex for having me as their DJ! This was non stop party and I was so glad to be a big part of that! Congrats!
---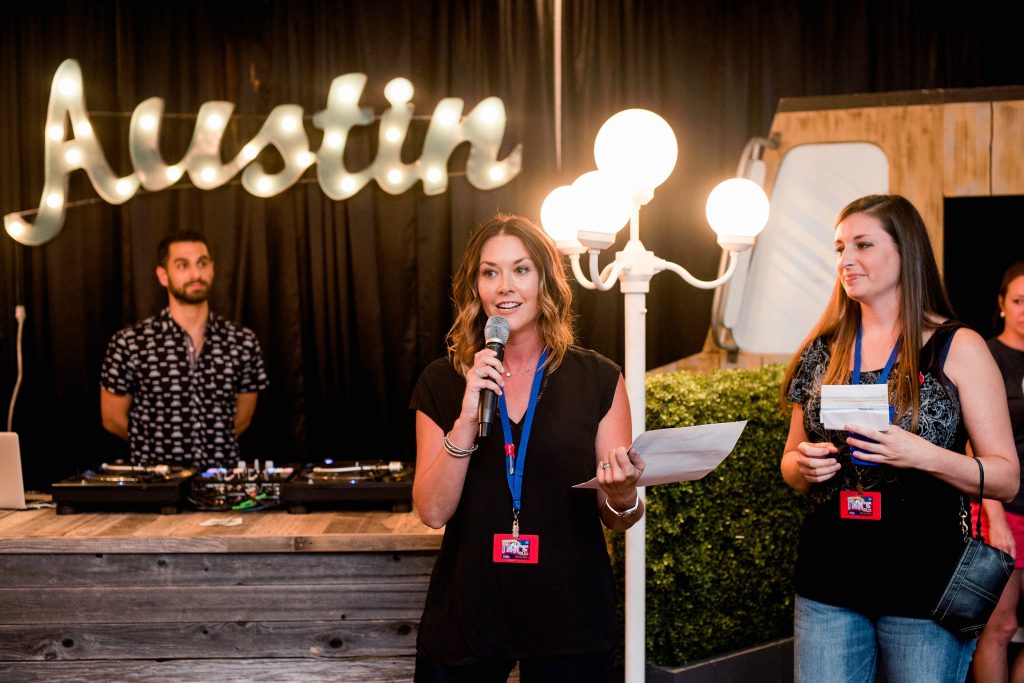 8/16/17 – A Taste of NACE
NACE, or The National Association for Catering and Events, is one of the top event professional organizations in Austin, and also an early supporter of Hype Rhythm when we first started out. They invited Hype Rhythm to DJ and a few of Austin's best caterers to showcase some of their best hors d'oeuvres at Trinity Hall. Needless to say I can attest, it was some of Austin's best hands down!
This event was a fundraiser for AWADE, which to learn more about, just check out this amazing recap video that Bonnie Newman Creative did! Special appearances by Hype Rhythm providing tunes during the tasting!
---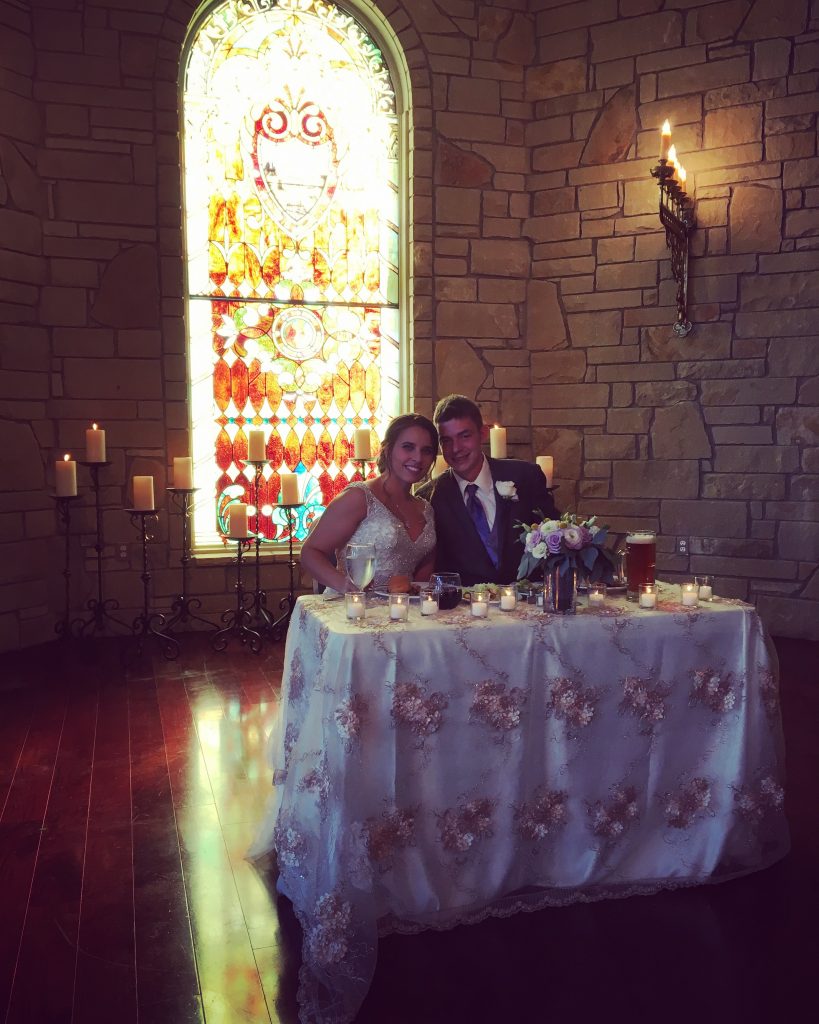 8/11/17 – Wedding
Bobby and Alisha had a beautiful wedding at Villa St. Clair. Bobby is from Houston, so of course we had to throw in some H-Town rap classics in the mix. Gotta say though my favorite part was them being announced into the reception with "Congratulations by Post Malone". Congrats and thanks for trusting in Hype Rhythm!