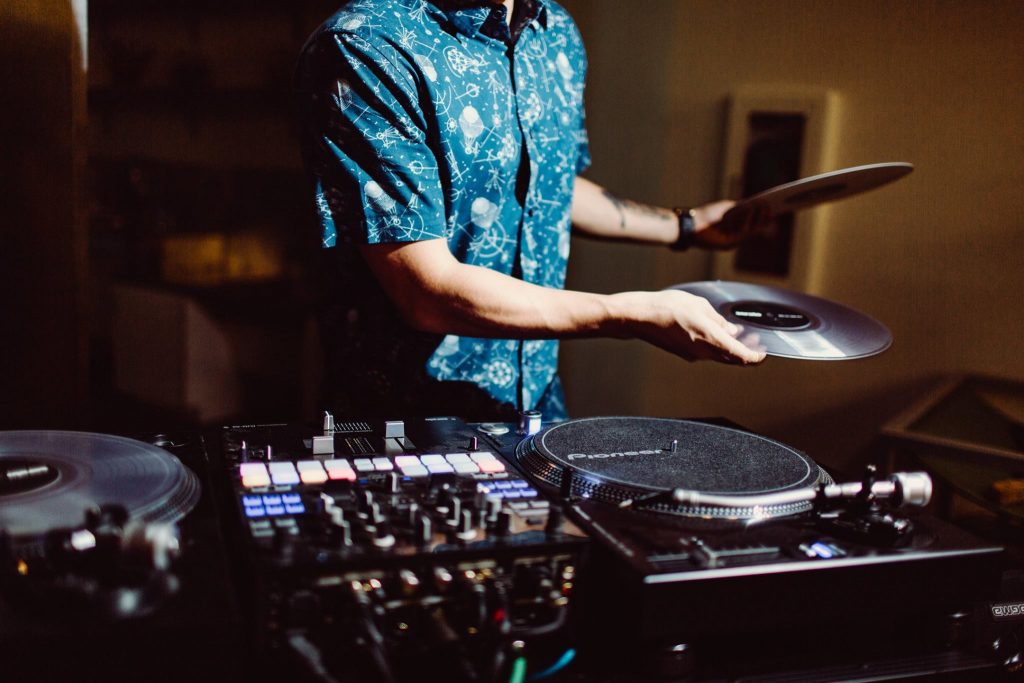 1/12/17 – Thursday Therapy Austin
Had the privilege of DJing for Thursday Therapy Austin at The Thinkery. TT is a "A fun gathering for wedding pros to meet, mingle, share." I DJed a fun mix of chill, electronica music. Sample of what it sounded like below.
---
New Years Eve
Hype Rhythm did the countdown to midnight @ Buckshot on 6th Street Austin, Texas. Only video we found was from Snapchat, but hey at least you get to see how hype the drop into 24K Magic was!
---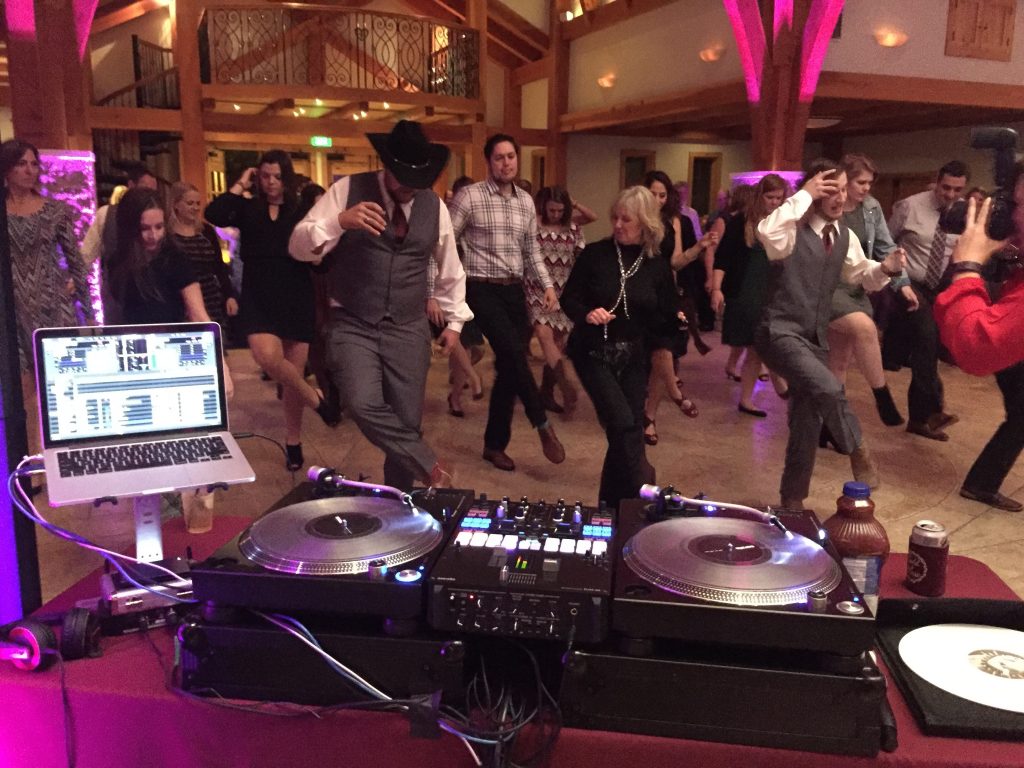 12/17/16 – Wedding
Boom, another wedding of the year candidate out at Camp Lucy. This was one of those weddings that even with 3 hours, the guests were such dancers that we could have easily gone another 3. Congratulations and thank you so much to Stevie and Todd for having me be such a big part of their big day! You can check out Stevie's 5 star review on The Knot.
---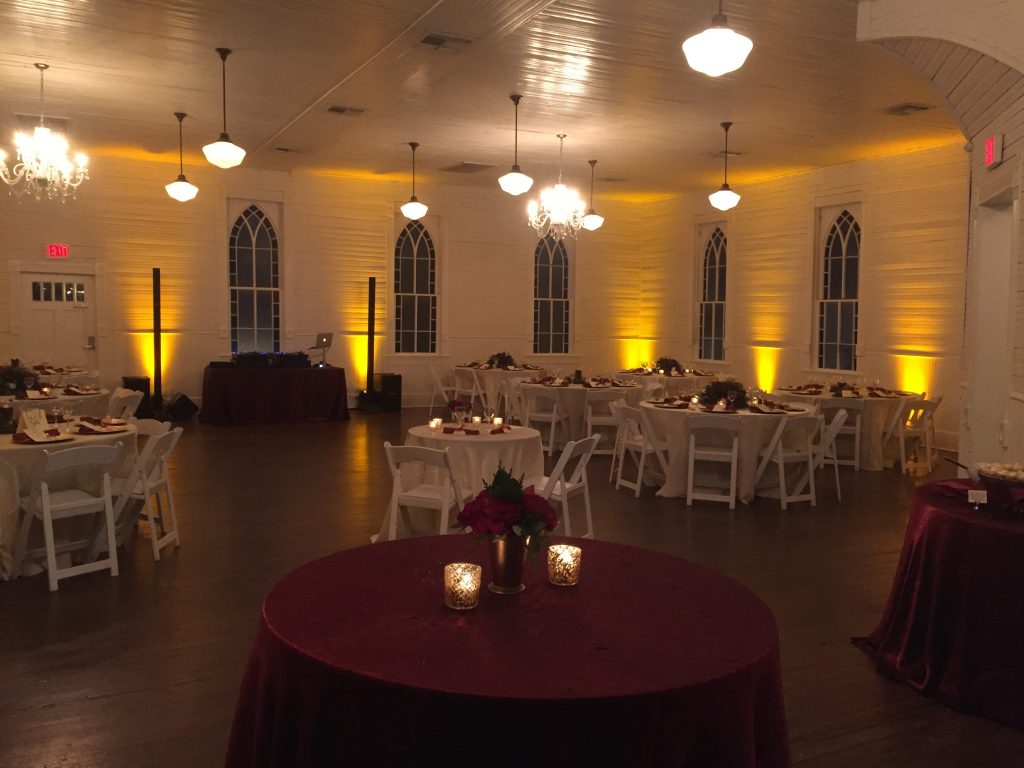 12/10/16 – Wedding
Congratulations to Jay and Jill! I say this way too often now, but this wedding could be up there for wedding of the year. Everything was absolutely perfect about this wedding, the party was an absolute blast, and I'm so happy that I was able to be a part of something so awesome. Hype Rhythm DJ not only did the music, but also the uplighting and day-of coordination at Memory Lane Event Center . More picture's to come from Beth McElhannon Photography! You can read Jill's 5 star review of Hype Rhythm on The Knot!
---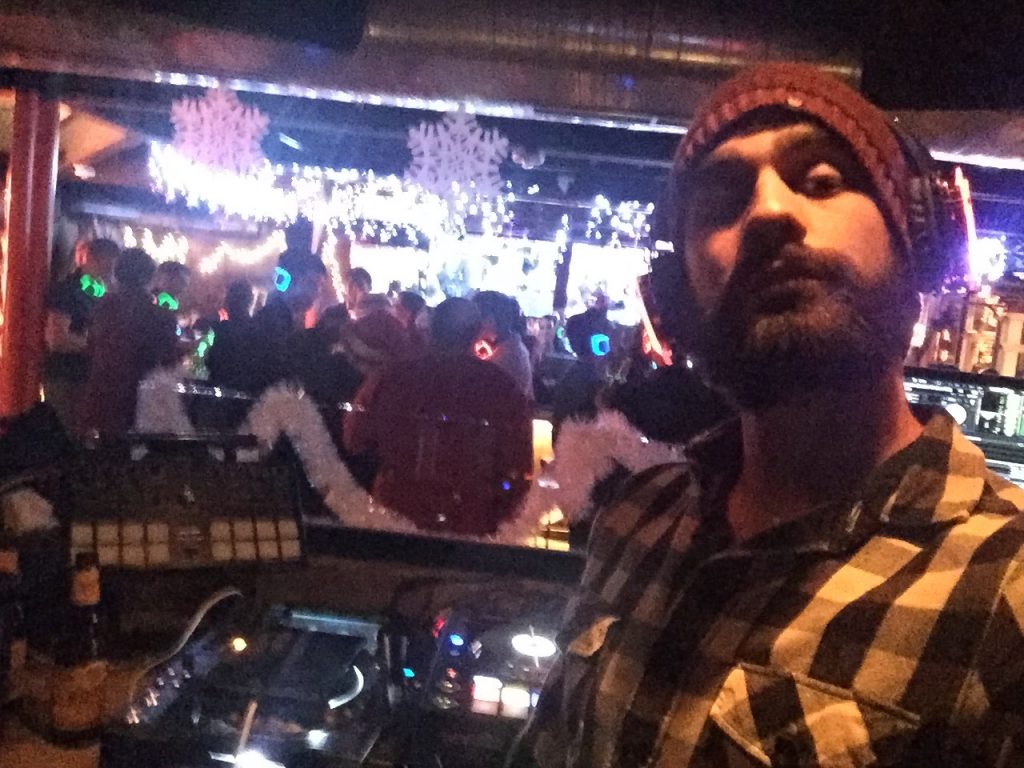 12/9/16 – Austin Silent Disco
Back to back days of the Austin Silent Disco, this time at Concrete Cowboy Downtown 6th Street. I couldn't tell you the name of this corporate party, but I can say that they had a great time. If you haven't been to a Silent Disco, I highly recommend looking into it. Seriously, these parties are always so much fun!
---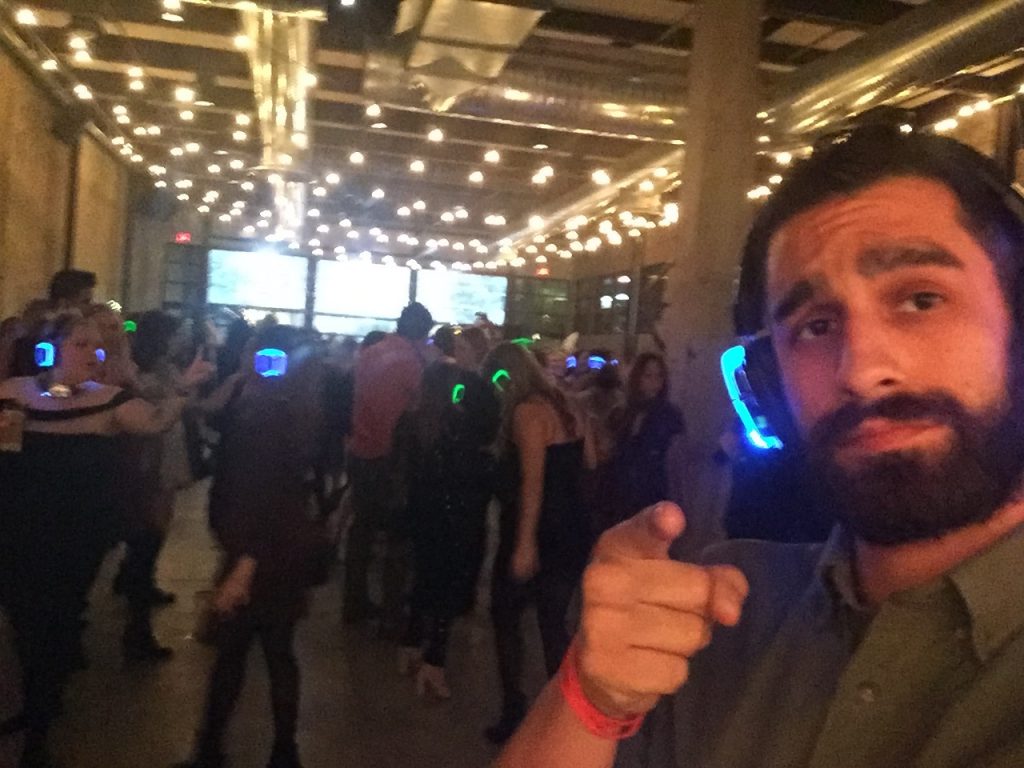 12/8/16 – Austin Silent Disco
Thanks to Austin Silent Disco for having me out to DJ a corporate party at 800 Congress. First of all, I have to stress how hard it is to get a good picture of the event while I'm also the DJ, so.. sorry, this here is my attempt. Regardless, DJ Nicky Danger and I had over 150 fashion designers dancing the night away to throw back 80's, 90's and today's music. We even went an hour over the end of the night because it was so much fun. Hope to be back next year!
---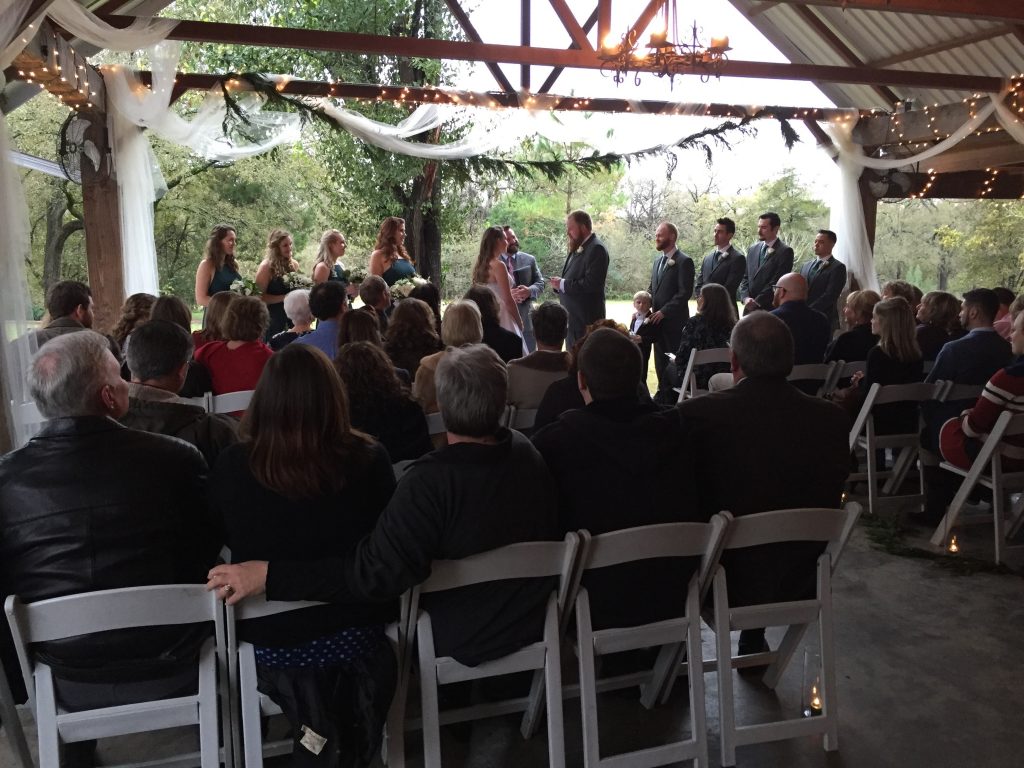 12/4/16 – Wedding
Congratulations to Grace and Mitch who got married at Cedar Bend Events! The weather was equally challenging as the day before, but Hype Rhythm DJ played the fire that kept the guests dancing and warm. Thanks for having us out and helping y'all pull off a perfect wedding! You can read Mitch's 5 star review of Hype Rhythm on The Knot!
---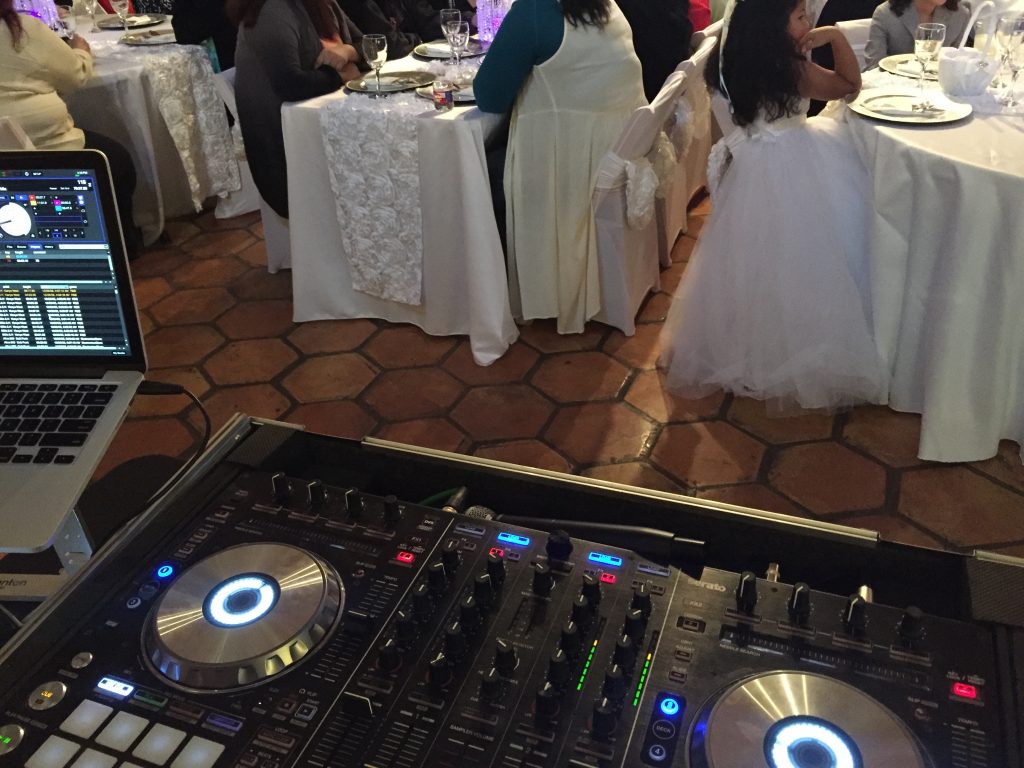 12/3/16 – Wedding
The cold weather and rain made this day especially tricky at House on the Hill, but Hype Rhythm DJ found a way to make it all work. Even though we had to set up in the dinning room (above) due to the dance floor being outside, we were able to move all of the tables out of the way after dinner and still have a fun 5 hour dance segment! Congratulations to Stephanie and William!
---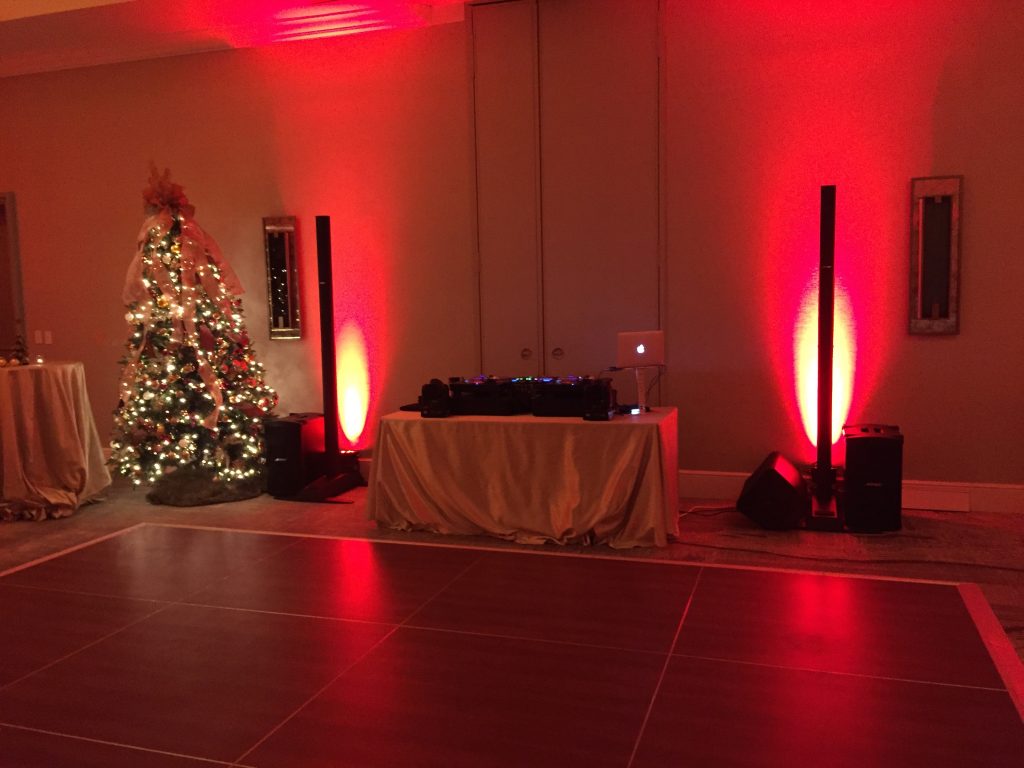 12/2/16 – Corporate Party
Thanks to Nancy and The Higginbotham Group for having me out to DJ their annual Holiday corporate party at The Four Seasons Downtown. As always, guests had a great time, and we even were able to get in a "Mannequin Challenge" at the end of the night. It came out pretty good, check it out below! Can't wait till next year's!