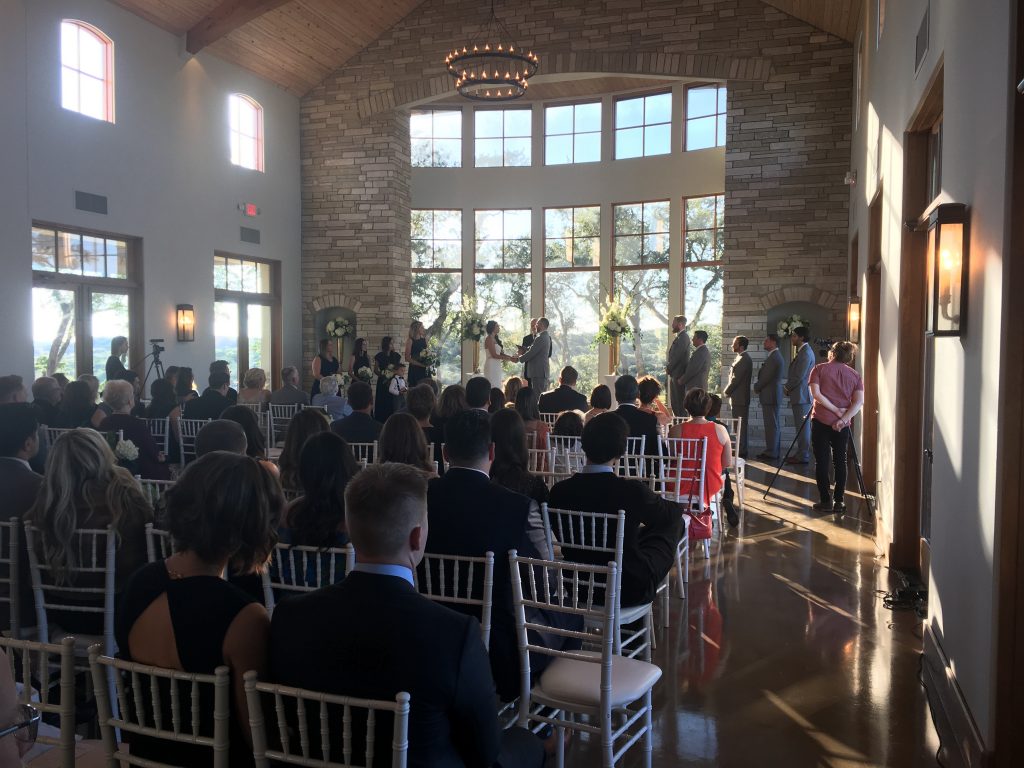 Canyonwood Ridge Wedding – 10/29/17
October is always the busiest month of the year for weddings, and this year was no different! Finished out the final and 7th wedding of October with Raquel and Dan at one of my personal favorite venues in Dripping Springs, Canyonwood Ridge because of their beautiful inside ceremony space pictured above. To summarize the feels of the evening, in the words of Dan, "That dance party was all because of you, wouldn't have happened without you". Glad I could bring the dancing fire to a Sunday wedding!
---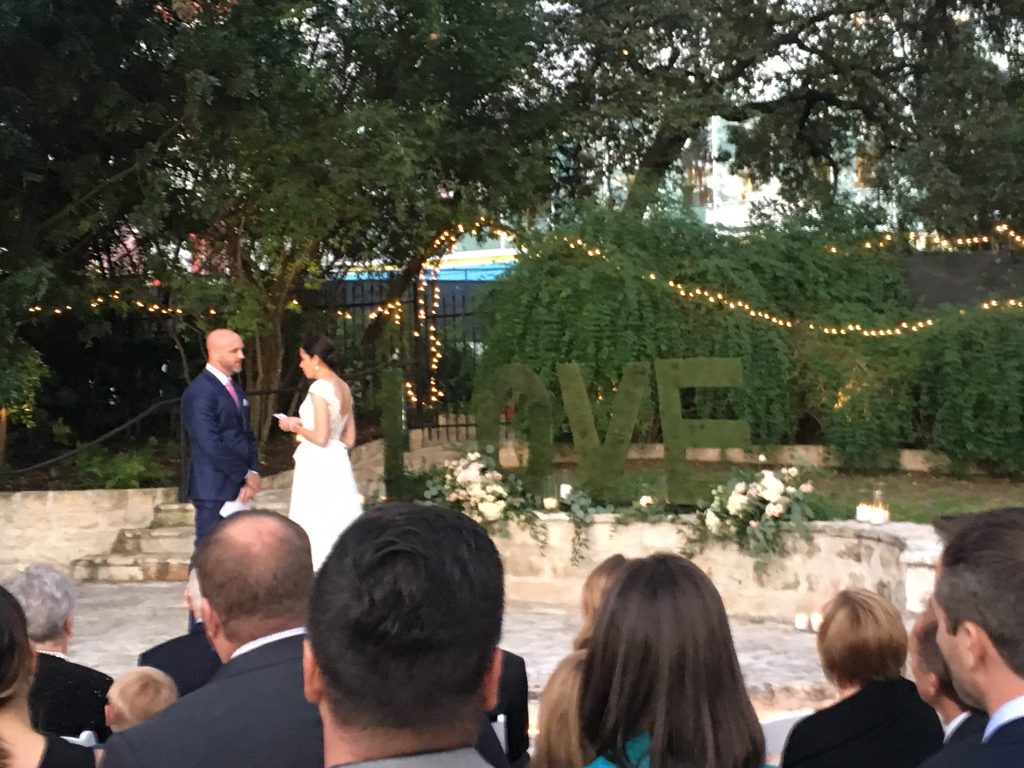 The Allan House Wedding – 10/28/17
I will never forget this specific wedding- it was literally a life changing ceremony. When I initially met with Courtney and Matt, they explained that they were gonna officiate their own wedding (i.e. just exchange vows and rings), as they had already been legally married. I had never even heard of this before in 8 years of DJing weddings, so I was honestly a little skeptical of how it was all gonna play out because the bride and groom are usually nervous the day of, but I love untraditional stuff, so I was happy to oblige. Admittedly a strange sight, Matt walked up to the front – no officiant or wedding party in tow- and thanked the guests for coming, and then motioned to me to being playing Courtney's processional song.
If you haven't ever been to a wedding, the officiant usually talks about the couple's relation, quotes some passages on love, helps the couple recite their vows to one another, helps them exchange ring vows, and then legally pronounces them newly weds. When meeting with them before beginning, they were both visibly nervous and stiff, but as soon as they started talking to each other they completely opened up. Courtney and Matt's ceremony blew my mind because it was like them speaking from the heart to one another about their history together, why they fell in love, and are still falling in love each day with each other so much that they wanna spend the rest of their lives together. The eloquence and confidence with which both of them spoke and the way you could feel their emotions for one another.  It was such a special ceremony because of its beautiful uniqueness, just like their love – something to envy. So now, thank you to  Courtney and Matt for changing my perspective on wedding ceremonies, officiants, and love. It was an honor to be your DJ!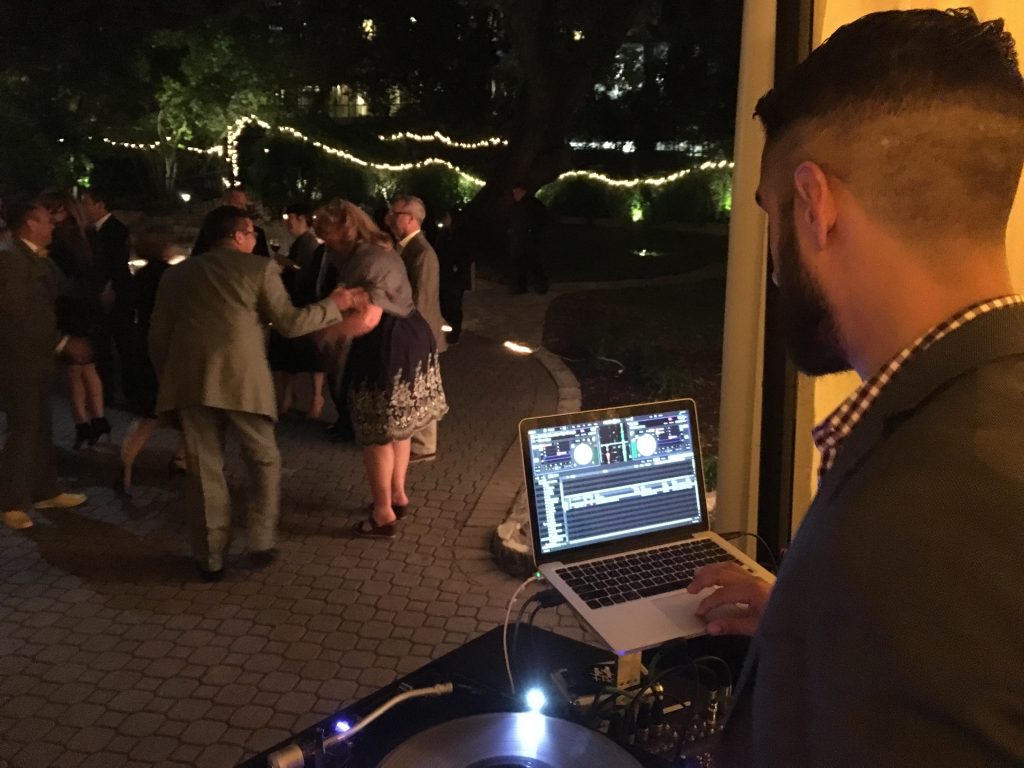 ---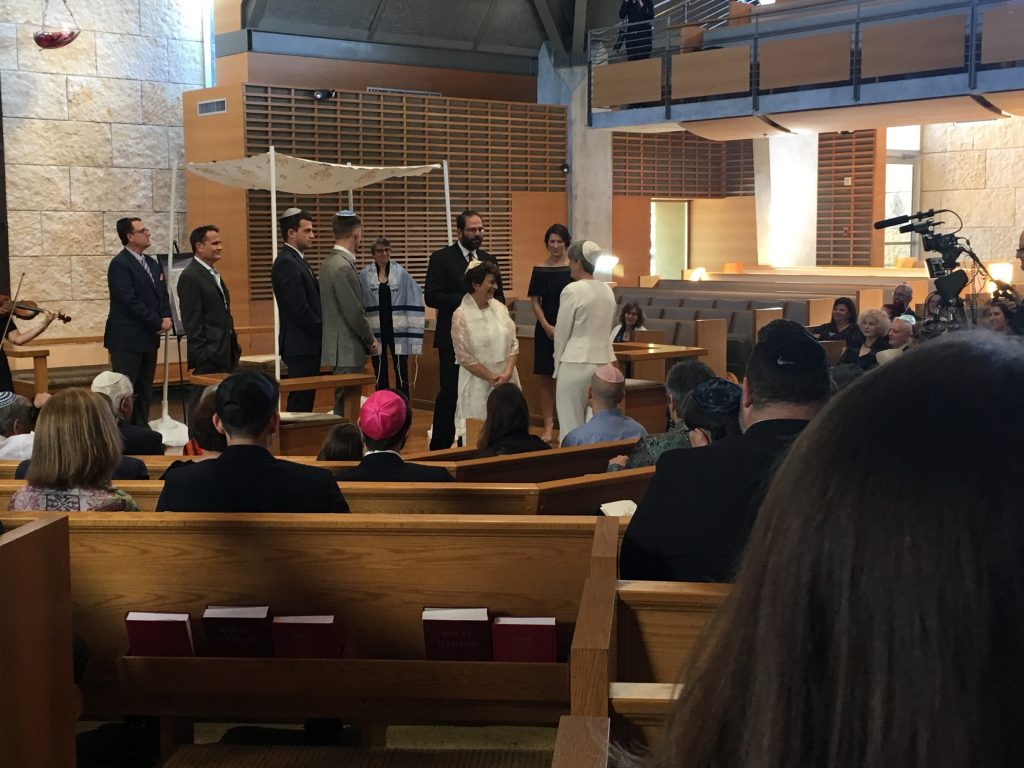 Agudas Achim Wedding – 10/22/17
Aliza and Jennifer put a lot a trust into me to help pull off their non-traditional, yet traditional Jewish wedding off. They were understandably nervous leading into the wedding, but it was one of those weddings where the family wants to get up and start dancing before dinner is even over. Long story short, it was one of the most fun dance segments at a wedding, even got Granpa Annon guest DJing!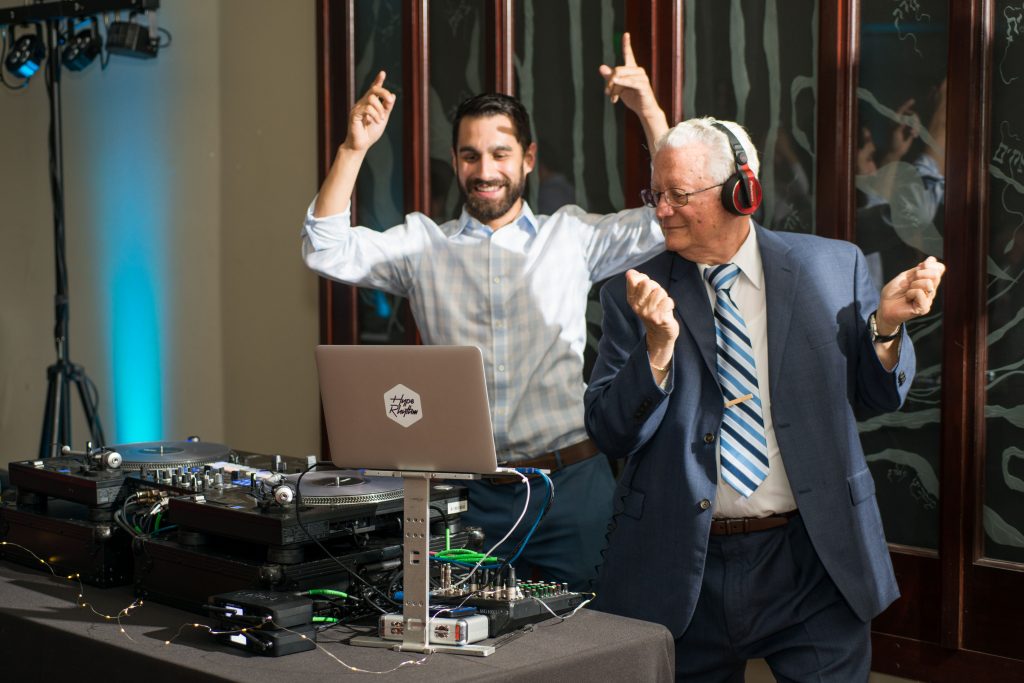 ---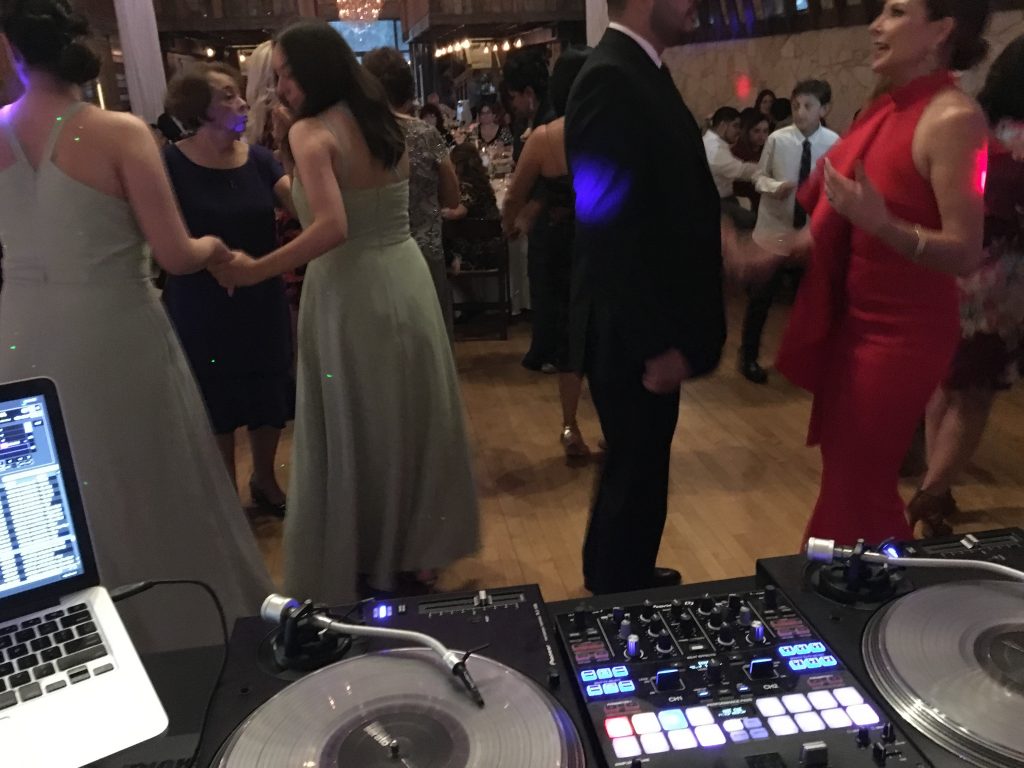 Brodie Homestead Wedding – 10/21/17
Another great example of why to have a professional wedding DJ! When meeting with David and Raisha, they were open to dancing to anything and everything; However, initially their guests weren't as obliging. Noticing a fair amount of hispanics and using my San Antonio roots, I pulled out one of the best Cumbia/Salsa/Reggaton sets I've ever spun and knocked it out of the park for the newly weds. Thanks for trusting in my song selections and allowing me to help make the day perfect!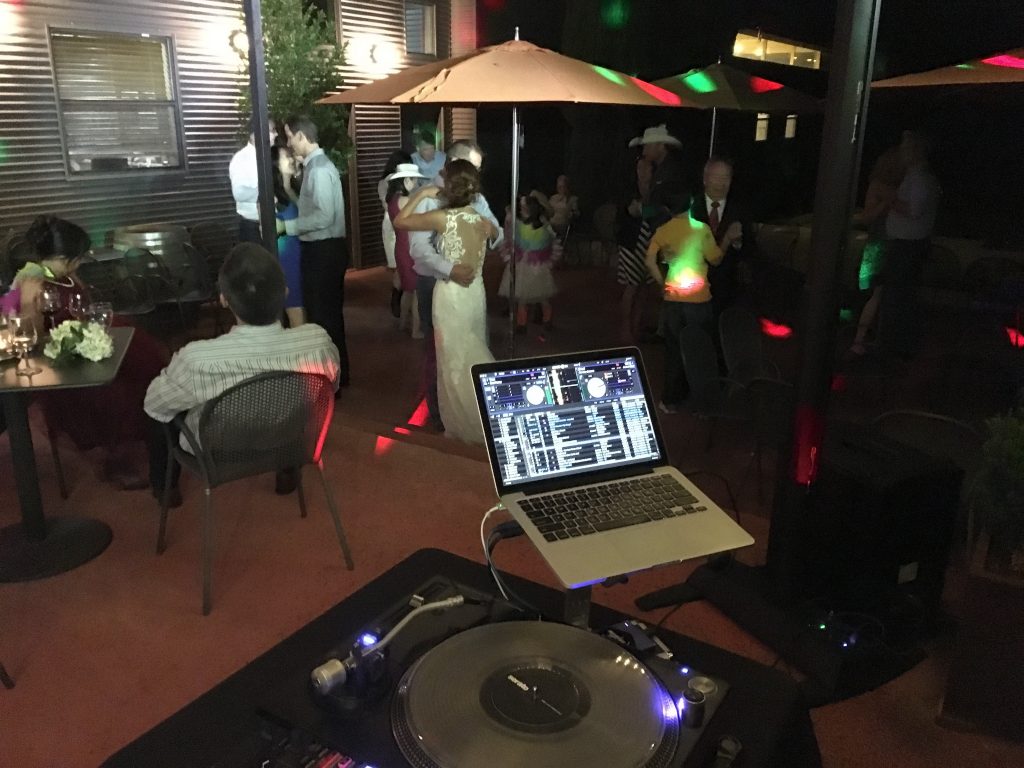 Stonehouse Vineyard Wedding – 10/19/17
Thursday weddings are super rare, so I was more than happy to DJ for Jeremy and Elizabeth with their small wedding of 50 people. They didn't expect guests to dance, but still, as a DJ the goal is to pull off the unexpected small dance party. Proud to say the unexpected dance party happened! Thanks for having me and congratulations!
---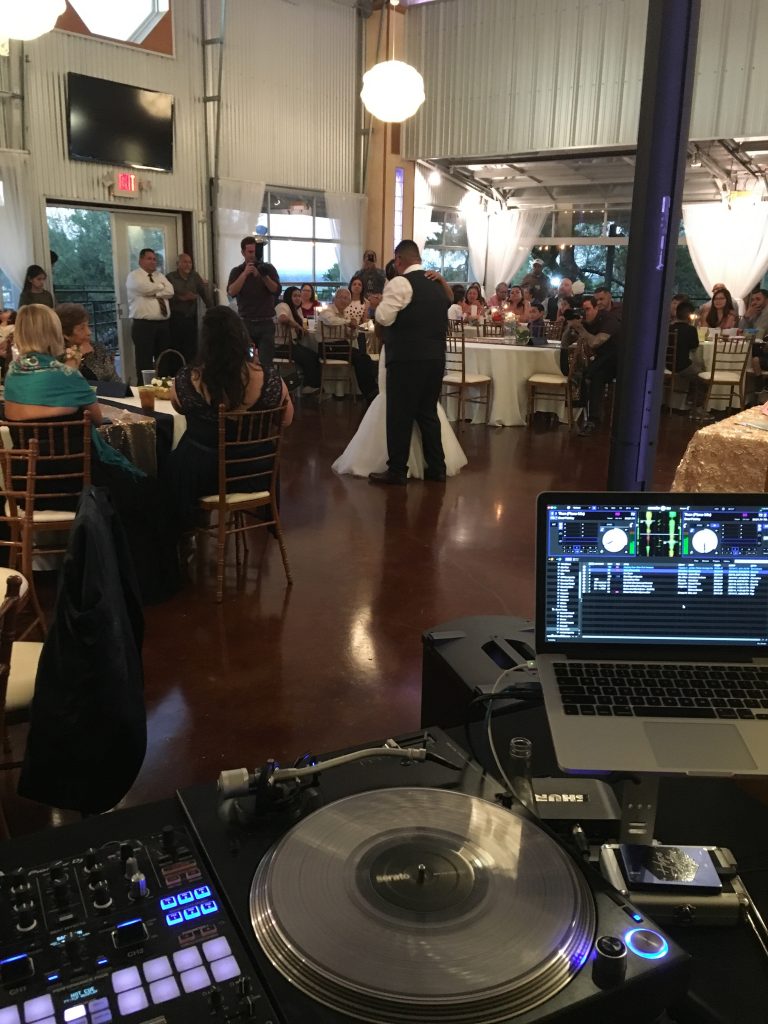 TerrAdorna Wedding – 10/14/17
I was so excited to be the DJ for Albert and Jennifer! As a South Texas DJ, its awesome when you can play the all of the "super 3 wedding dance genre's"(Classic and new wedding Hits, Country music, and Hispanic music). Favorite part of the day was the special ceremony during the actual ceremony where Albert and Jennifer poured a shot of Tequila (while I softly played Tequila by The Champs of course) as their "unity ceremony". Definitely gonna be recommending that one in the future!
---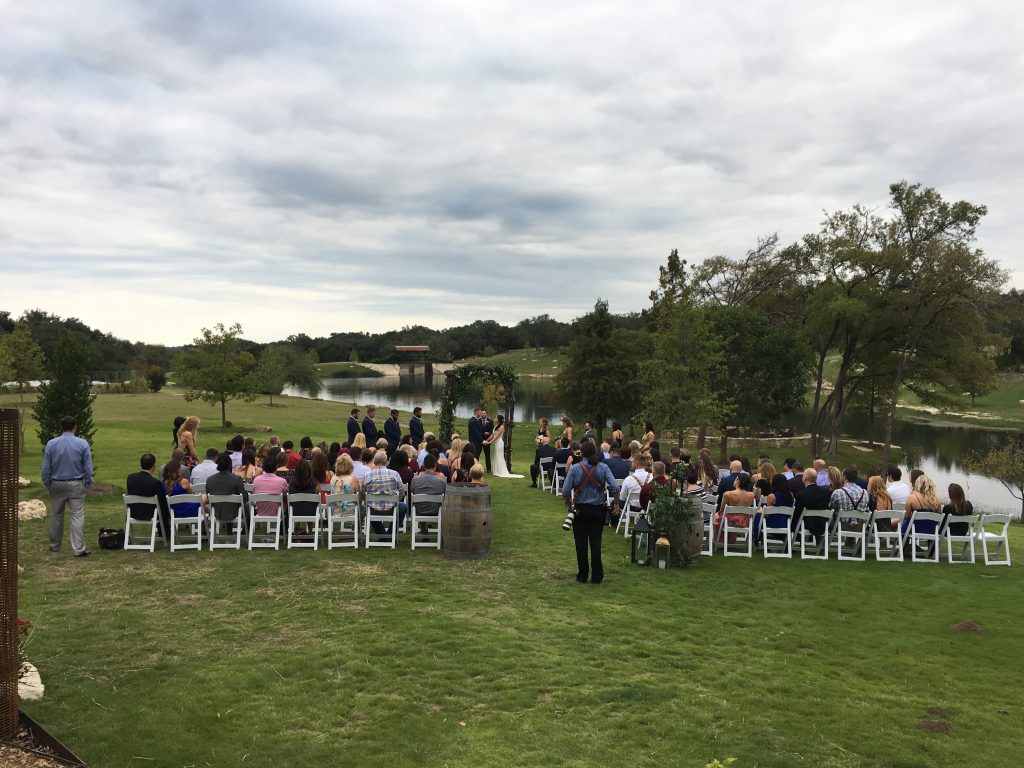 Hog Heaven Wedding – 10/7/17
Hog Heaven is actually not a public wedding venue, but rather a client of the personal trainers and newlyweds, Gina and Bane! An absolutely gorgeous skeet shooting and sport venue in Dripping Springs, its a shame it isn't on the market for future weddings. Nonetheless, it was an amazing time and I was blown away by how everyone in attendance made me feel like I needed to go on a diet and hit the gym. Congratulations and thank you for putting your trust in Hype Rhythm.