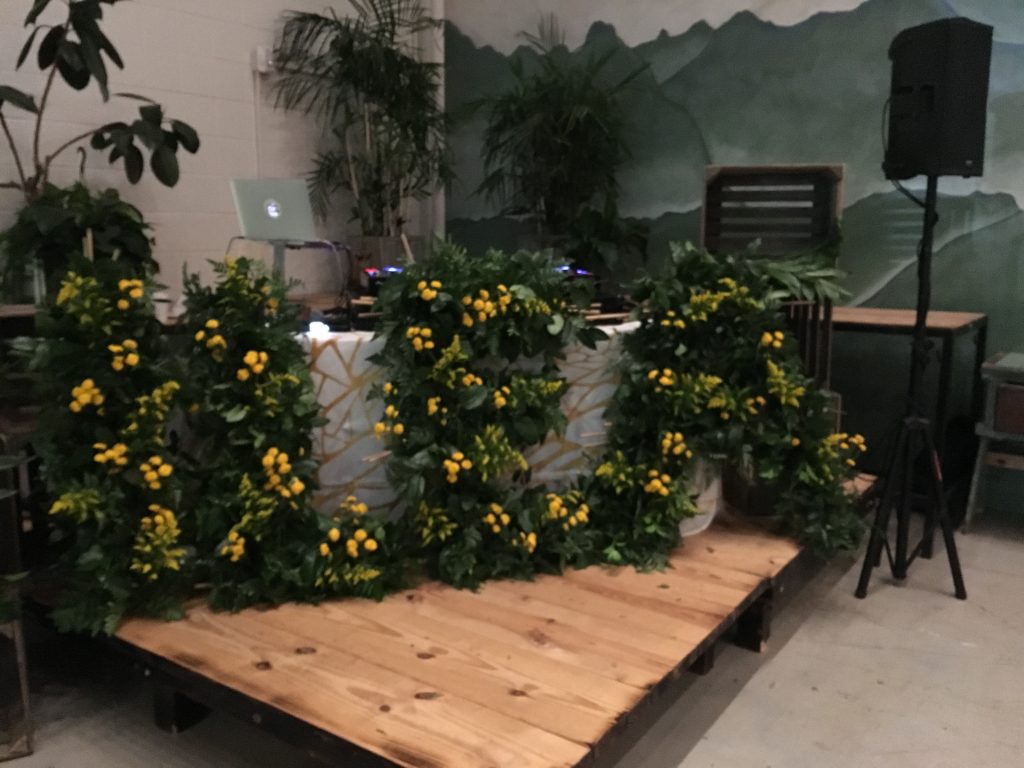 ILEA and 4 Holiday Parties – 12/11 through 12/15
Good news! During the second week of December I did a Holiday party every single week day. Bad news, I forgot to take pictures. However I did snap this awesome floral arrangement done by Jordan Flowers for the ILEA membership drive for my DJ table . Other Holiday parties were for The Blanton Museum, Austin Board of Realtors, UT Lonestars, and UT Sweethearts.
---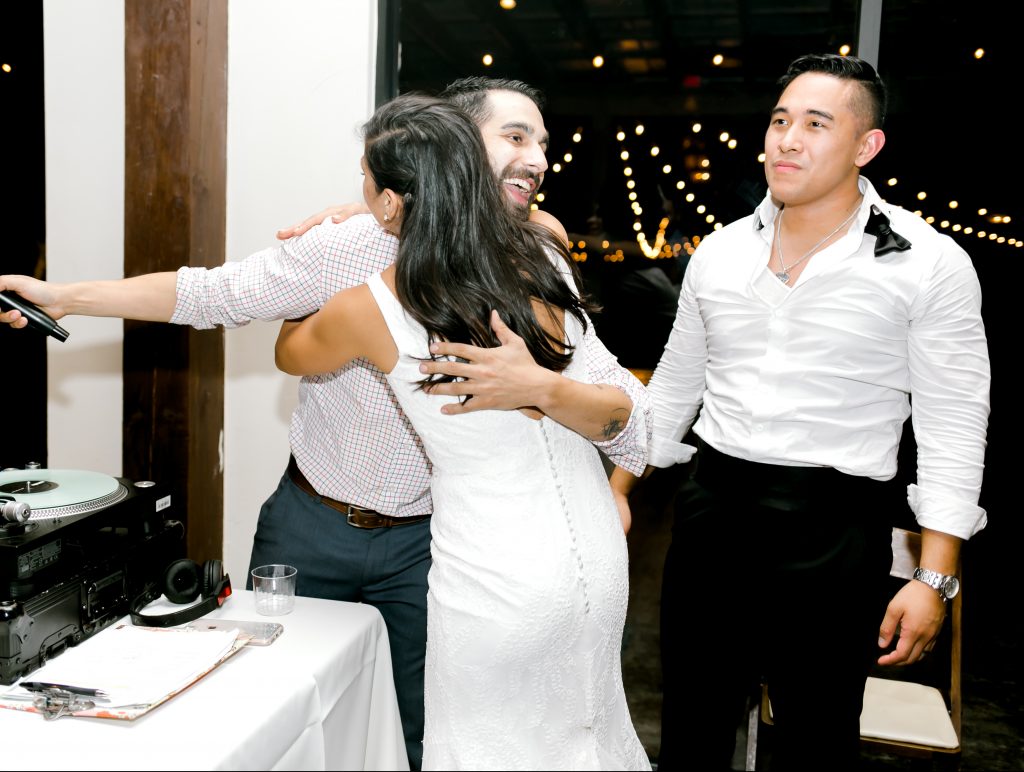 Pecan Springs Ranch – AJ and Ro's Wedding – 12/9/18
When AJ and Ro told me that they liked all music (country, hispanic, throwbacks, current), I told them they could 100% trust me with all the music, read the crowd, and rock the wedding. These are my personal favorite weddings to DJ and its a home-run out of the park every time. With their do not playlist consisting of just the chicken dance, I went to work. Needless to say it was a perfect wedding from start to finish (with the help of In Her Shoes Coordination) and one of my favorite weddings of 2017! Also was the second wedding in a row where Mandola's Catering was there and I have to say its some of the best catering Italian food doing it today.
---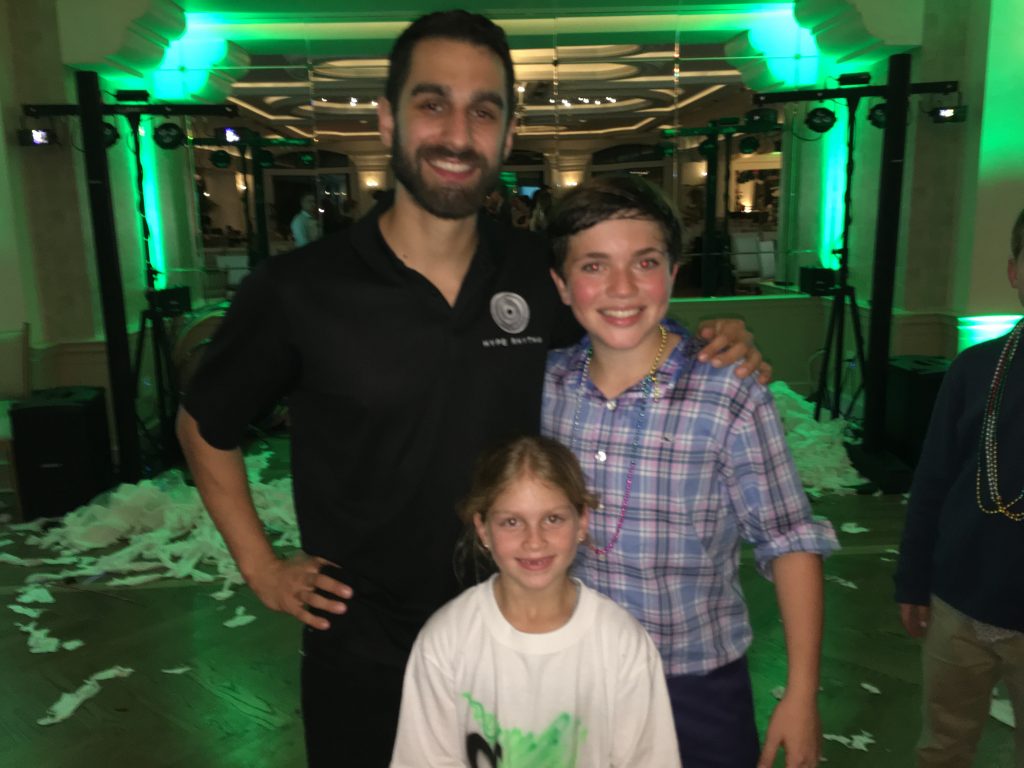 San Antonio Country Club – Ethan's Bar Mitzvah – 12/2
Take another look at that picture above. Notice the destroyed dance floor and Ethan looking like he just played a game of basketball against LeBron.  This mitzvah was one of the craziest and most fun ones I've ever done. When I originally met Ethan, he was listing off the artists that he wanted to hear. These artists (Post Malone, Cardi B, Lil Pump) are rappers that I would usually play only downtown on 6th, but with the parents approval, I downloaded all the clean edits and I'll just let the video below show how it went down. Worked alongside Stevie Weissman Events for this one and she was one of the best mitzvah coordinators Ive ever worked with!