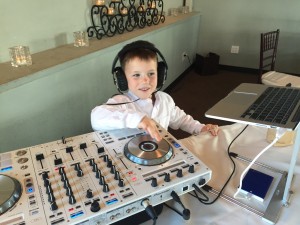 ---
Mazel Tov!
You're planning a mitzvah!
Whether this is your first or fifth, you can rest assured you are dealing with Austin's very best mitzvah entertainment. Hype Rhythm's DJ Nick @ Night is one of the most highly requested mitzvah DJs in Austin. If you haven't already heard, you will love the contagious energy that he brings and his ability to keep all age groups entertained throughout the party.
---
Planning and Organization
I like to meet with the parent and kiddo together to get a full understanding of their personality and what type of party they are envisioning. From my experience, each kid is different; some kids want to dance all night, and some kids want to play games all night. No matter the type, I have got you covered.
Although not as intricate as a wedding, we still help plan a full day of party timeline, visualize what the space will look like when set up, and give advice on the flow of events. Additionally, we help plan alternatives and backup plans that ensure a fun time no matter what (if you're curious about a fun story, ask about Mitzvah-geddon).
---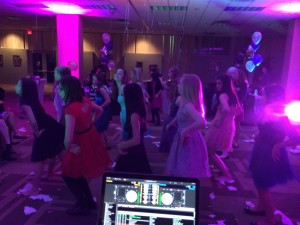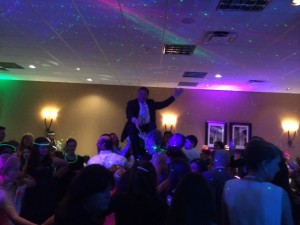 Music and Games
Hype Rhythm makes planning the games and music a breeze. Not only do we have tons of tried and true games that kiddos love, but we also continuously add in new fun ones to keep things fresh.
Through our meeting, we build a custom set list based on everyone's music requests, and the day of we mix everything together seamlessly and entertaining manner that will keep guests on the dance floor the entire time.
---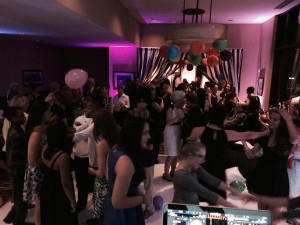 Different kind of party
Not only do you need the real deal DJ who can actually spin live and impress the kiddos with their own music, but also someone who can corral 30+ kids and keep their attention for 4 hours. We are true professionals at keeping things fun and clean, all the while not ever letting things get out of hand.
During the mitzvah we introduce and host the whole event, frequently letting kids and parents know of what is coming up next, explaining and leading the Hora/traditions/games, making sure all important pictures are taken during event, setting up (running and providing sound) for the slideshow, and finally throwing in a few songs for the parents to get down to as well.
---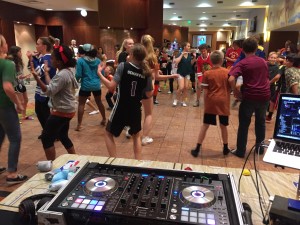 Back-ups
At Hype Rhythm, we believe in back ups, on back ups, on backups. On the day of, even though it only takes us thirty minutes to set up, we show up two hours before hand to make sure absolutely everything is perfect by testing each and every song/piece of equipment to make sure its perfect. Every single time we DJ, we have a backup to the sound system(s), a backup computer, backup of all music, backup microphone, back up cords, you order it – we have a backup. Even more so, the sole job of DJ Eugene "Alchemist Prime" Gil is to be my Backup DJ  in case any inconceivable event would arise.
---
Meet with us!
Email atxhyperhythm@gmail.com, or check your date below to get the password to our pricing page
We are currently booking mitzvahs all the way in Summer 2019 already! Its typical to book at least a year out in advance for mitzvahs! Inquire today!
Each bar/bat mitzvah we have done has been an amazing success, and we are proud to say that we have 50+ families that would vouch for that as well!  Inquire ASAP to secure your date!