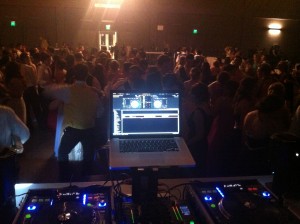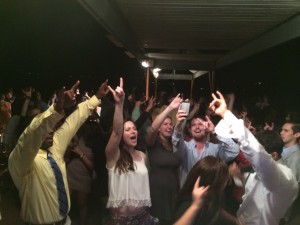 ---
Experience and Expertise
Corporate holiday party, football tailgate, high school prom, birthday party, or SXSW, we have done it all. Our knowledge of almost every genre of music makes us the best all around open format DJs for any occasion. Hype Rhythm DJs have been to almost every single venue in and around Austin, thus we know the needs and quirks of each venue.
Whether you are looking for an all around dance party of any type, looking for some great lounge music, or looking for an actual local DJ, we have got you covered. Our music selection is always age appropriate and censored for inappropriate language/phrases. 
---
Planning and Organization
We begin by having a quick meeting to discuss the ideas and expectations for the event. At this point, we talk about a quick timeline of any main events to get a clear understanding of the flow of the event, the type of atmosphere, and any logistics.
Our online music request system makes it easy to let the DJ know exactly what you want to hear via our MUST PLAY and DO NOT PLAY lists. Client AND Guests both have (separate) access to our online music library, where finding and adding songs is a breeze. Whether you have a playlist of five hundred songs or five, we make a custom set based off of your preferences, and continuously watch the dance floor to adjust as necessary.
Hype Rhythm will not only read your crowd perfectly to keep your guests dancing and entertained, but we are also very comfortable with MCing/hosting the event. Not only are we gifted DJs, but we also coordinate the entire event from start to finish, making sure the evening flows as planned and everything goes perfectly.
---
Meet with us!
Hype Rhythm DJs have already done over 100+ events like yours. We have worked with big corporate names such as Google, Oracle, Dell, and eBay and worked with many smaller names and organizations such as small Texas businesses, law firms, real-estate groups, UT tailgates, and many local school districts. Because each event is so unique in its variables, we provide custom pricing for every event. If you're looking for all of your guests to have an amazing time, look no further and enquire with us today!