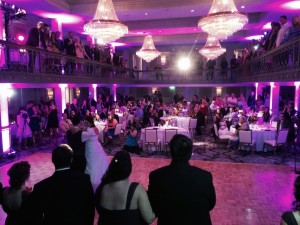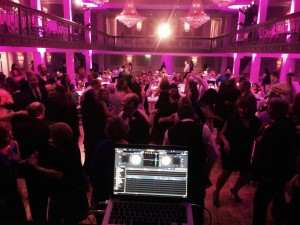 ---
So you're looking for a professional wedding DJ…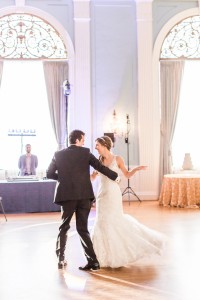 I have already helped 300+ couples plan and pull off the most perfect day of their new lives together. Whether it be a traditional/cultural wedding, a themed wedding, a destination wedding, or a same sex wedding – I have done it all.
I can say with much pride that every single wedding I have done, the dance floor has been packed from start to finish. Any of our previous clients would vouch for that as well. Check out our 5/5 star reviews on any review website. Hype Rhythm's Nick@Nite is a real, local DJ who has weekly residencies at 6th street bars and clubs, but also has the professionalism and personality to spin at weddings. Once meeting with Hype Rhythm you will see we have an obvious passion for what we do and will provide the entertainment your guests are looking for. With a great song selection and energy to match, our goal is to make sure everyone from young to old has an unforgettable time.
---
Pricing
Understandably, the next most asked question is "How much do y'all cost?"
A quick phone call (512-910-4467) is the quickest way for us to ask you the right questions in determining you a general estimate, after which we send you the password to our pricing list.
The best way is to set up a quick meeting – in person or over Skype – in which we go over all the details in setting up an accurate price quote.
Since we do book mitzvahs and corporate events as well, its not unusual to be booked a full year or even two years in advance on Saturdays! Inquire today through the "Check Availability" button to check if we are still open for your date and we will reach out ASAP!
---
The Meeting
In our initial meeting, we help answer any and all questions by doing a start to finish walk through of the weddings main events, and their accompanying song(s). All of this written down in a client accessible timeline easy to change, print, and share. Guaranteed — we will even answer the questions you didn't even know you had, and then together find an answer.
For example, most don't consider that the DJ will play the music before the ceremony, during the ceremony, after the ceremony, during the cocktail hour, and finally during dinner all the way to the dance portion – without taking a break. Although it may seem daunting, we make planning this a breeze. Together we help you to create an atmosphere throughout the wedding based off of your music preferences. We always ask for the specific songs for main events and help provide plenty of examples for each. Hype Rhythm wants to make your wedding day seem like it could be the set of a movie. We will pre record, shorten, or blend any specific song(s) as usually for the first dance, mother son, or father daughter to make the moment that more special.
We always ask for a MUST PLAY and a DO NOT PLAY list, which our online music system makes finding a breeze. Whether you have a thousand songs or ten songs you want to hear, we build a set list and mix it altogether in a way that will keep guests on the dance floor all night, without a doubt.
Before the wedding, we coordinate with the venue, coordinator, and caterer to make sure the timeline is accurate and everything is covered and ready to go. We reach out to everyone one final time two weeks before the wedding to make sure nothing will go wrong. Preparation and clear communication is the key to our success.
At Hype Rhythm, we believe in our experience, but more importantly we believe in back ups, on back ups, on backups. On the day of, even though it only takes us thirty minutes to set up, we show up two hours before hand to make sure absolutely everything is perfect by testing each and every song/piece of equipment to make sure its perfect. Each piece of equipment we bring, we also bring a backup for it. In fact DJ Alchemist Prime's main purpose is to be a backup DJ/on standby in case anything were to happen on the day of that would need assistance.
Inquire today by calling 512-910-4467 or checking our availability through the link below!