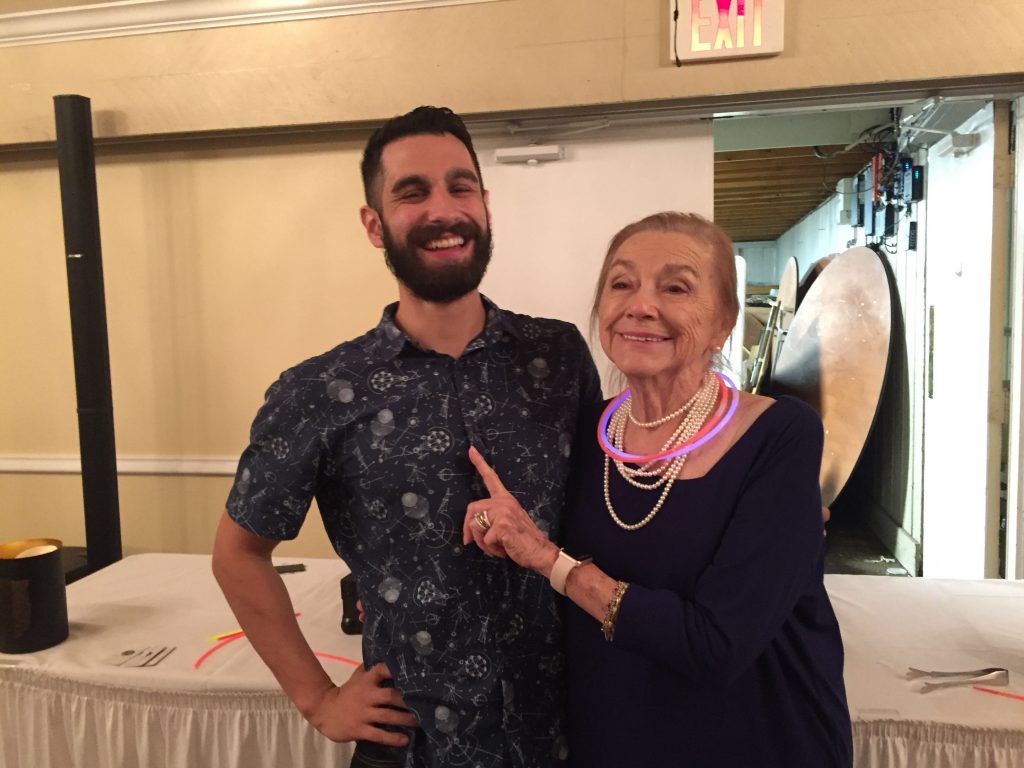 11/26/16 – 90th Birthday Party
This past weekend, I DJed for Dorris at her surprise 90th birthday party at Balcones Country Club. This lady is seriously Wonder Woman. Not only did she turn 90 (and looks fantastic!), but she also has 13 kids, 40 something grandkids, and danced all the way till midnight. Dorris has me cracking up in the picture because she was pointing to me saying "Get a picture of this guy, cause he's gonna be the one to blame when I won't be able to walk at all tomorrow." Glad I could make the 90th so unforgettable, can't wait to do the 100th!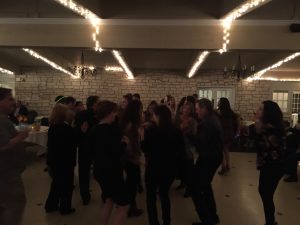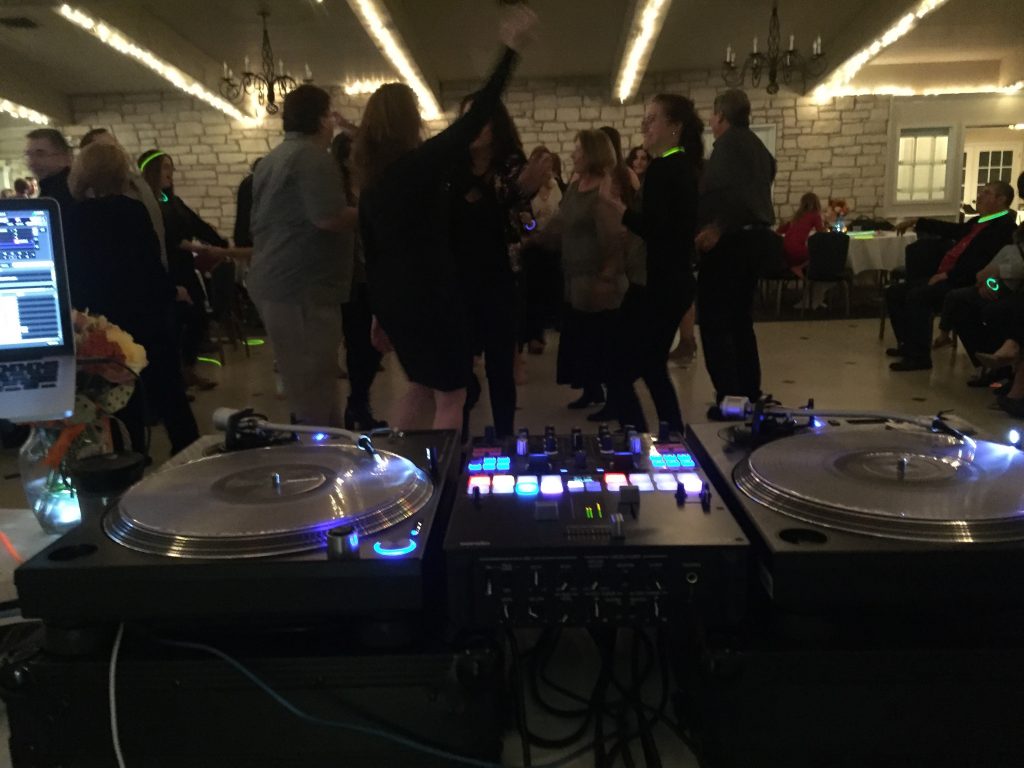 ---
11/18/16 – 50th Birthday Celebration
Thanks to Lynne for having me out to DJ her 80's themed 50th birthday house party! Below you can see the grill master (to the left) acting like he's DJing as well. I must have said at least 10 times that night that "This is the final song of the night", but just couldn't bring myself to stop the party when we were having such a good time! An hour after the planned end time and guests were still dancing up a storm. Snapped this shot before I almost forgot!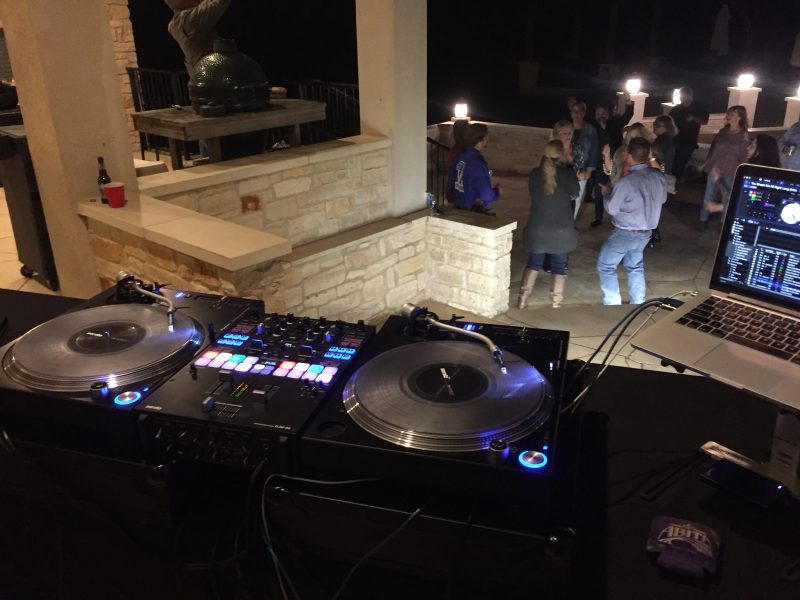 ---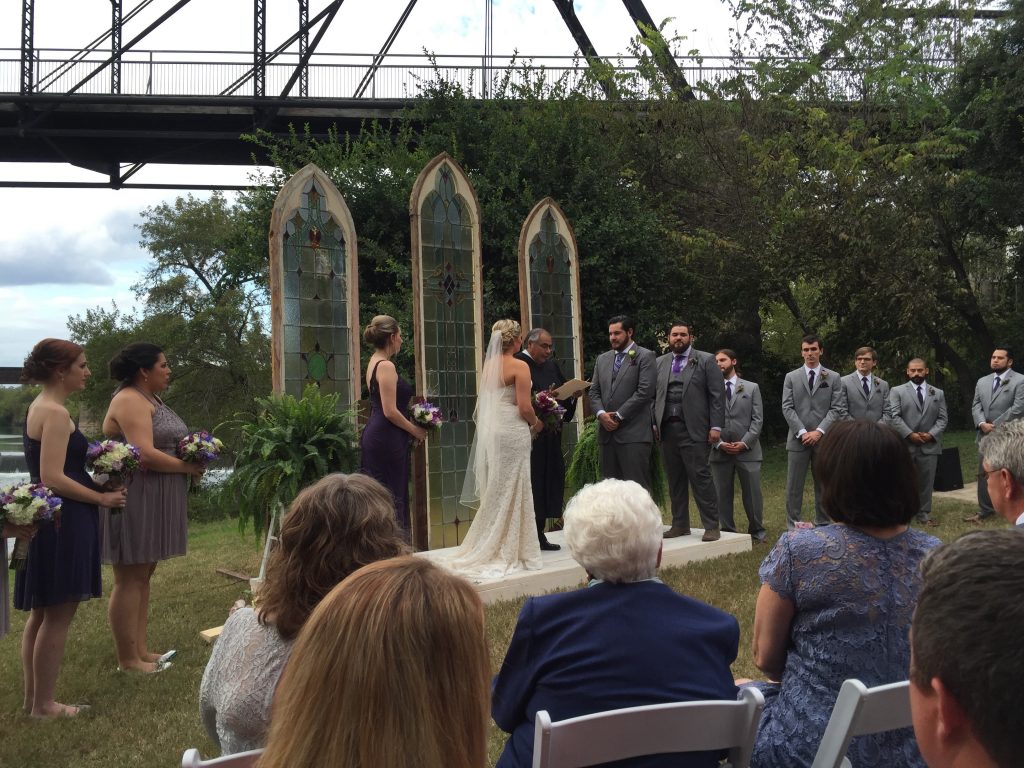 11/12/16 – Wedding
I was lucky enough for my friend since pre-K 4, Kelsi, and her fiancé, Dan, to ask me if I would DJ their wedding. Not only that, but they needed some vendor suggestions, as they were planning the wedding themselves. As you can see from the picture above, they did stunningly! Revive Vintage did the stained glass windows, and Andre with Lens Out Loud did the photography. Andre also caught me (below) getting down with the guests to some George Strait. The venue, Miltown Historic District, combined with the amazing weather, was absolutely gorgeous. Kelsi, Dan, thank you so much for including me on such a special day! Glad you and your guests had such a great time dancing the night away!