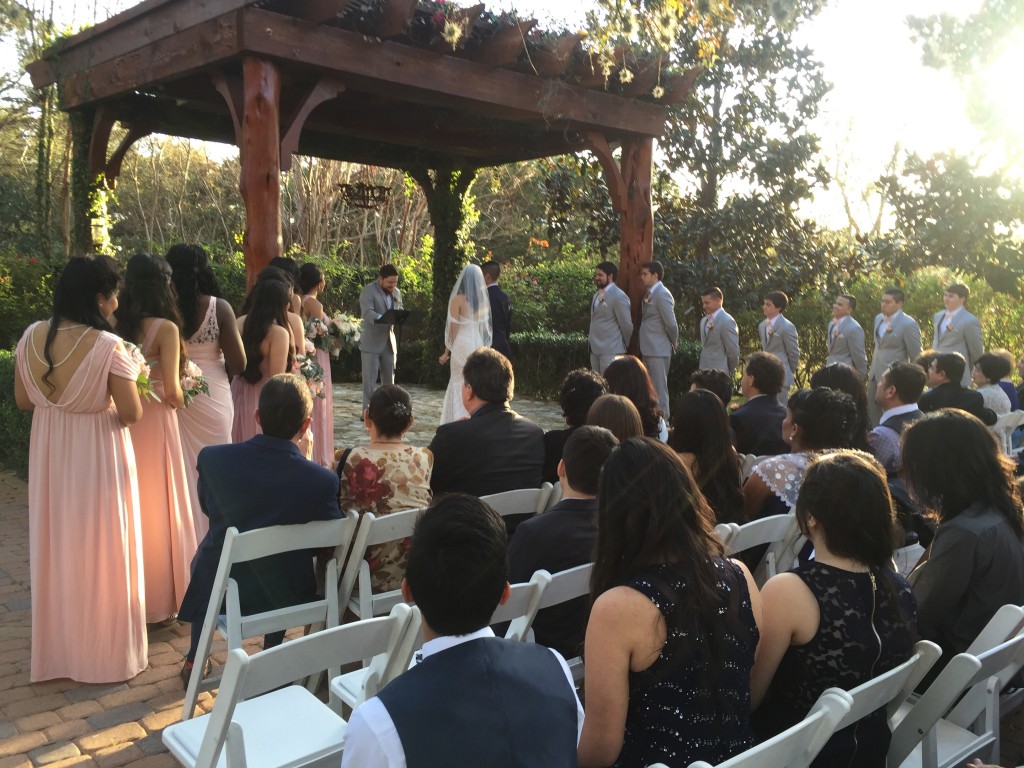 We're so excited to be kicking off wedding season this month with this unforgettable wedding at Nature's Point on Lake Travis, Lago Vista TX. Nature's Point is one of the top three beautiful views and venues in Austin; Unfortunately however, the venue is scheduled to close and be put up for sale come June. We're gonna miss working alongside the wonderful staff/coordinators as well as beautiful views of Lake Travis.
For the ceremony, we provided crystal clear sound by placing a lapel microphone only on the officiant (which also perfectly picked up the bride and groom as well during their vows) and using a low profile sound system that remains hidden from pictures but still provides a quality and professional sound which all guests were able to hear. Make sure that if you have over 50 guests at your wedding that you use amplification so that people in the front or back, young or old can actually hear your bride, groom, and officiant during the ceremony and vows!
Good morning Nick! I just wanted to thank you for a very special night! Everyone loved the music, you are an awesome DJ which I'm sure you knew that already! You have a gift and I thank you very much for making my baby girls night an amazing night an unforgettable night!

Elizabeth
More pictures and recaps to follow as they happen this month!